Bamboo & Wood Working Machine Manufacturer
Wooden Tongue depressor Stick Machine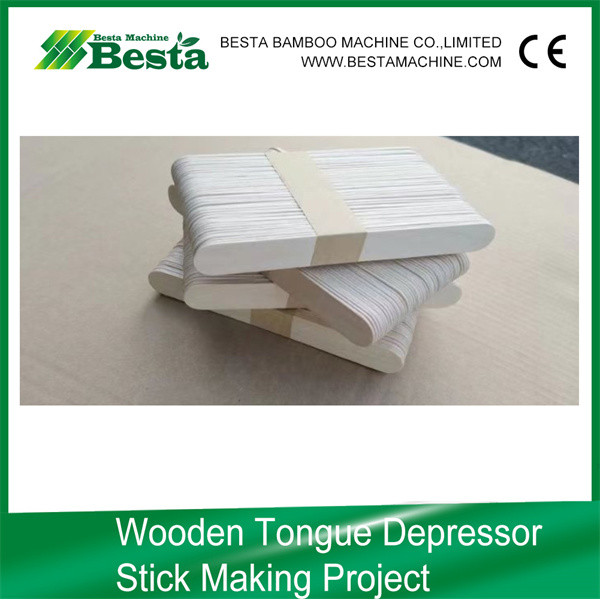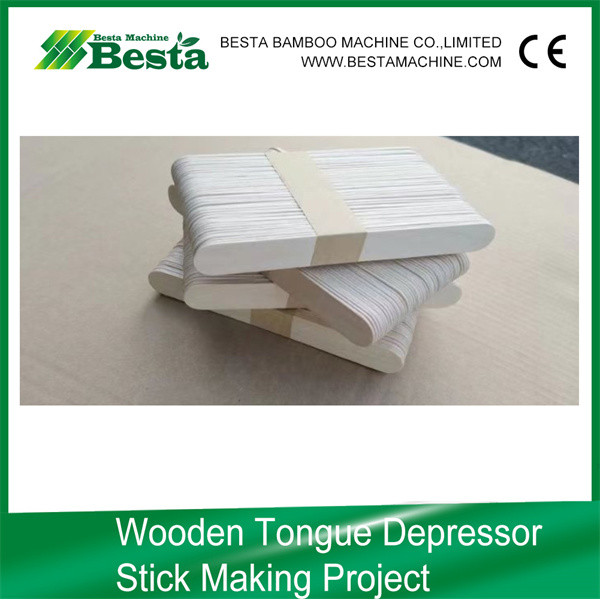 | | |
| --- | --- |
| Categories | Wooden Tongue Depressor Stick Making Machine |
| Brand | Besta |
| Model | WFD-001 |
| Name | Chamfering Machine |
| Function | Ice cream stick angle chamfering |
| Packing | Plywood Case |
| Delivery time | Within 20 days |
| Brand | BESTA |
| FOB port | Shanghai port |
| Terms of Payment | T/T |
| Update Time | 2022/5/26 |
Whole Package Plan for Your Wooden Tongue Depressor Stick Making Project Set Up 
1. What is the machine needed for setting up this project ? 
JD-01/ADJ-2 Wood Cutting Machine ( Manual type or fully automatic type)
L520B/SK-520S Wood Rotary Cutting Machine (wooden veneer making)
CCM-003S Carved Cutting Machine (New design)
PG-6-L3 Drying and Polishing Machine (Automatic Unloading function)
BSM-010 Electromagnetism Blade Grinding Machine
MDJ-03 Carved Cutting Blade Tip Grinding Machine
PM-210 White Based Board Planing Machine
LS-150 Stick Order Arranging Machine (arrange the stick into good order)
FX-001C Stick Quality Control Machine, selecting Machine
MQ-01S Tongue depressor stick chamfering Machine (round edge chamfering)
MGCC-8 Dust Removing And Polishing Machine
BDK-114V Bundling Machine (50 PCS/Bundle)
TDP-4 Individual Type Packing Machine ( 1 pc/bag)
2 
Key Machines for Wooden Tongue Depressor Stick Making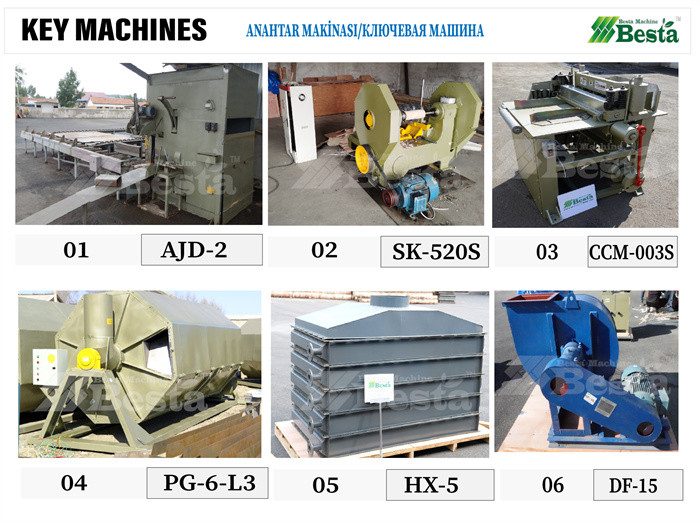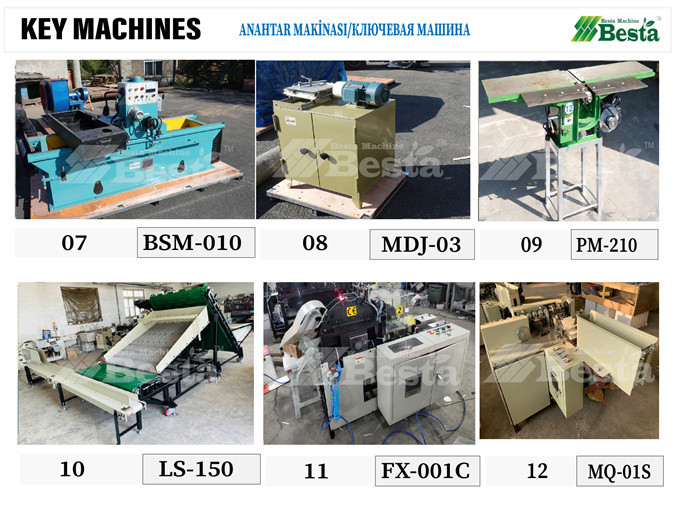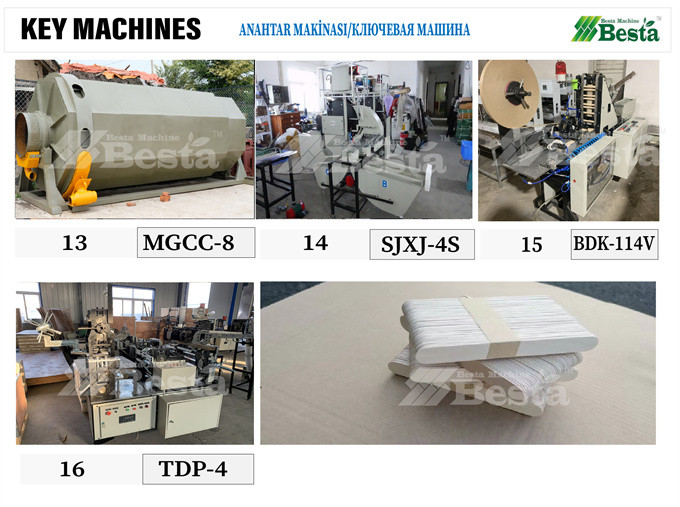 3.  How many pieces of products you wish to produce per day?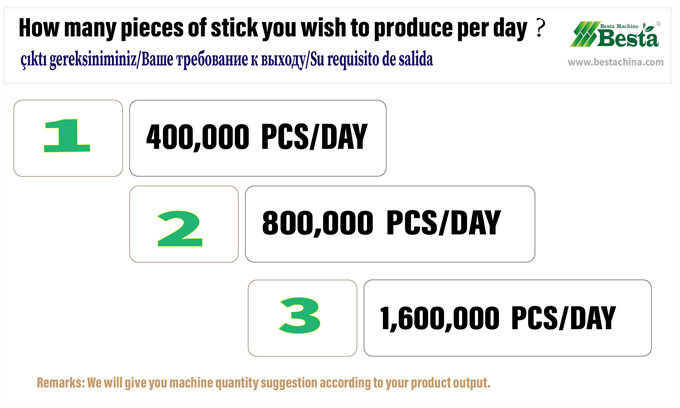 4. Why do we need so many machines ?
Wooden tongue depressor stick making production line is consisted by several machines. Each machine has each machine functions. You can choose according to your needs and budget.
If your budget is less, you can consider the KEY MACHINES, for example: 
Wood Rotary Cutting Machine, Carved Cutting Machine, Polishing Machine etc.
5. May i have each machine catalog and price list ?

For detailed machine catalog, video and price list for this production line, welcome to email us or whatsapp us. 
6. Frequently Asked Questions 
1) Which wood can be used for manufacturing wooden tongue depressor stick?
2) What is the whole production line cost ?
3) What is the min. budget for setting up this project ?
4)  How many machines do we needed for set up this project?
5)  How many persons are needed for setting up this project?
6) For one cubic meter birch wood, how many pieces of tongue depressor stick it can make?
7) What is the factory building area & outside stacking areas needed for setting up this project?
8) What is the tongue depressor stick size (regular size)?
9) How long will it take to proudce the machine and make the delivery?
10) Which spare parts should we need to buy some for future use ?
11) Can you machine motor be made according to our local working voltage?
12) Can we have the cost calculation for producing the tongue depressor stick ? 
13) How to buy machine from your company and how to make payment ?
14) Does your machine has CE certificate?
15) Which countries have you exported your machines to ?
16) What is the warranty of your machines ? 
17) Can we have abroad training from your company ? What will be the cost ?
18) Can we have the machine catalog, quotations, price list?
19) Can you help us to design the workshop? Layout etc?
20) Can you give us the best suggestion according to our output requirement?
---For all the above mentioned concerned questions, welcome to email us. Email: info@bestachina.com,
BAMBOO & WOOD WORKING MACHINE
Just fill-in the form below and we will response to you within 24 hours.
Time will encourage those noble and lasting things. The manufacturing process of high-quality products will not only bring us unlimited joys, but could also create unique value to our clients all over the world. We look forward to cooperating with you to create more excellent products.MORE
For support or any questions:
E-mail:info@bestachina.com
call us: 86-186-57106860
Skype:angel1224208