Bamboo & Wood Working Machine Manufacturer
Wooden Coffee Stirring Stick Carved Cutting Machine CCM-003S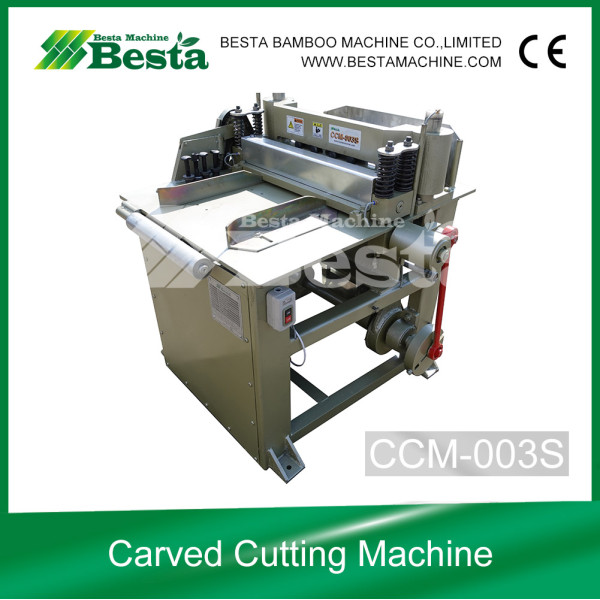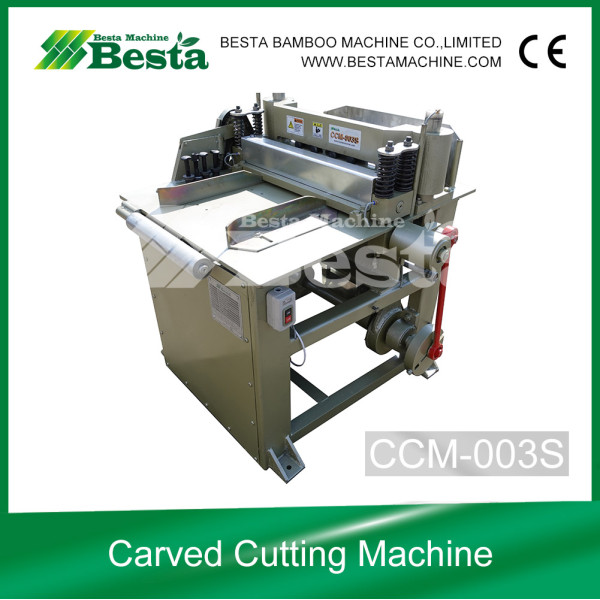 | | |
| --- | --- |
| Categories | Wooden Coffee Stirring Stick Making Machines |
| Brand | Besta |
| Model | CCM-003S |
| Packing | Plywood Case |
| Delivery time | Within 20 days |
| Payment Terms | T/T in advance |
| Brand | BESTA |
| Terms of Payment | T/T |
| Update Time | 2022/5/26 |
Wooden Coffee Stirring Stick  Carved Cutting Machine (CCM-003S)
BESTA MACHINE (CHINA)keeps machine innovation all the times.
This is the latest machine for wooden ice cream stick carved cutting (punching) and shape forming. It adopts super feeding system, no need gear changing, less noise and with high stability and durability.
The service life is 8 times more than previous model.
Model: CCM-003S (NEW)
Name: Carved Cutting Machine (also called wooden coffee stirring punching machine)
Brand: BESTA MACHINE
Power: 2.2KW (380V,50HZ) Three phase
Machine Size: 1200*800*1200 MM
Machine Weight: 550 KGS
Output: It can process about 1 to 1.25 cubic meter wood per hour.
Application: Shape forming of wooden coffee stirring stick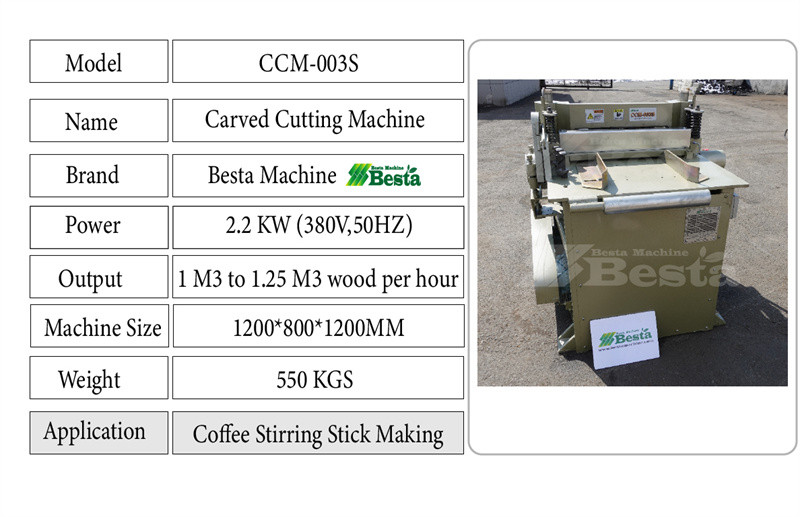 For the wooden veneer which is used for wooden coffee stirring stick making can be with thickness 
1.35mm, 1.5mm,etc ,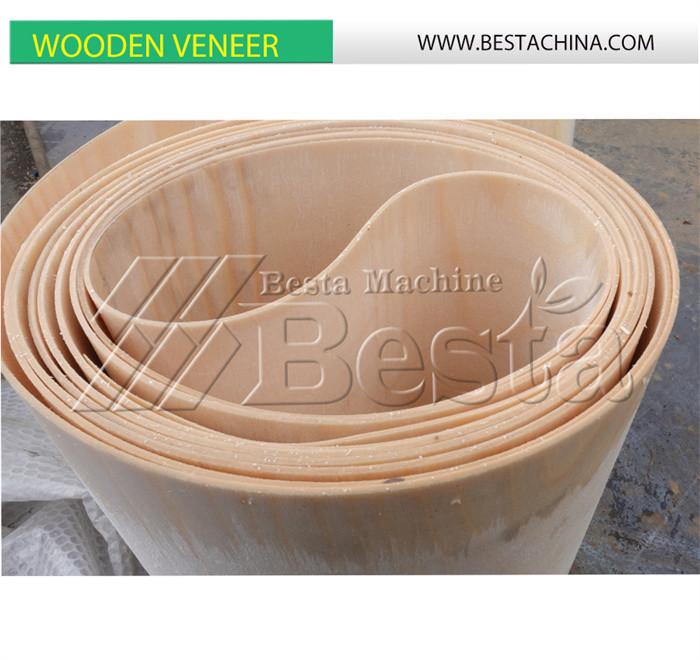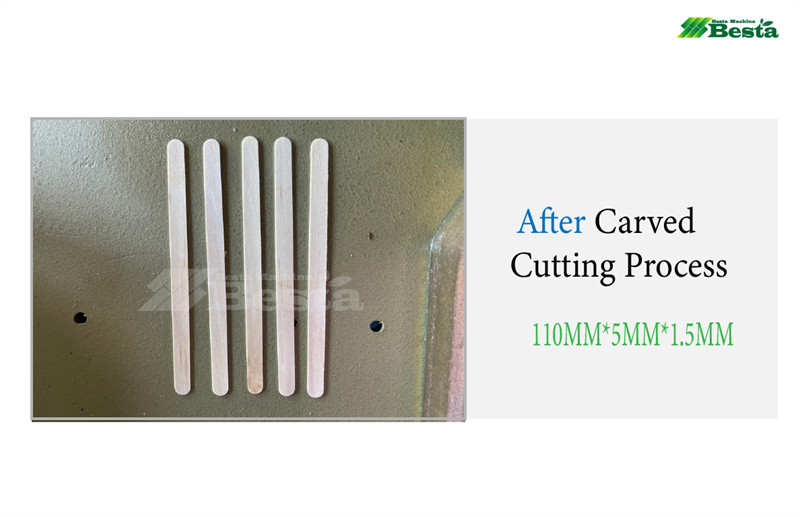 Our machine in using-Wooden coffee stirring stick making process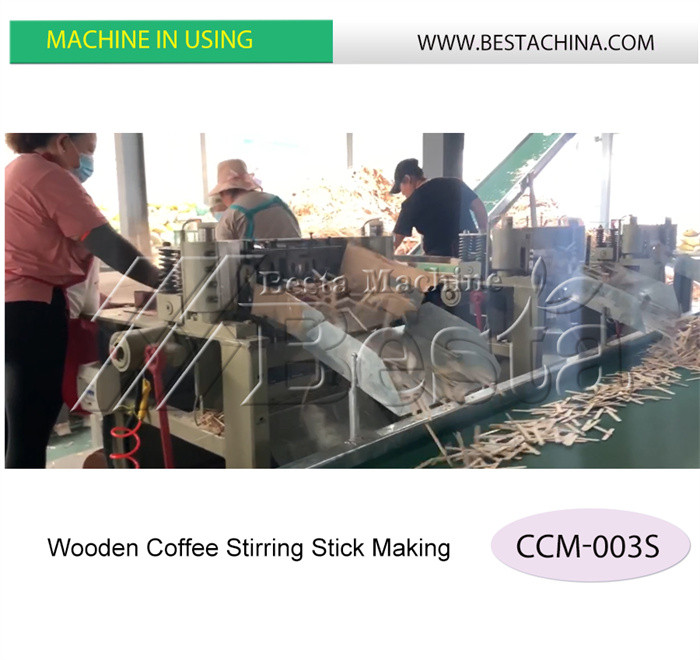 Wooden coffee stirring stick making process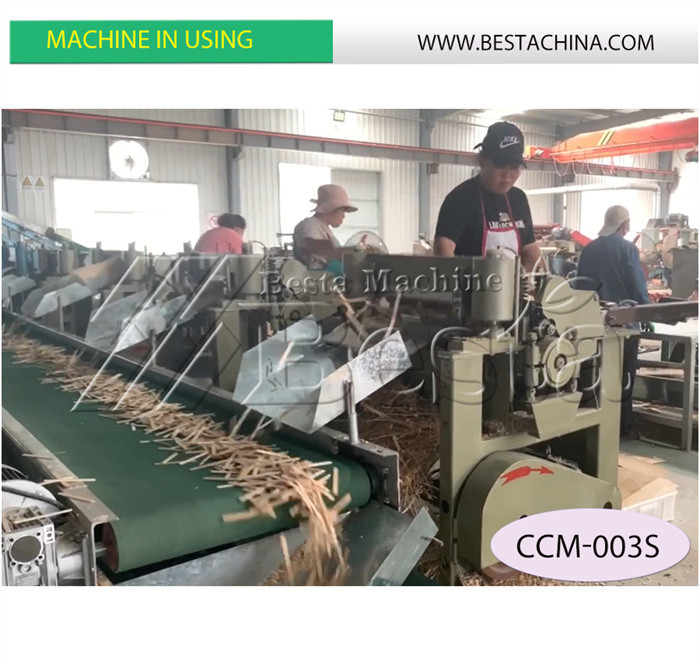 CCM-003S Carved Cutting Machine Details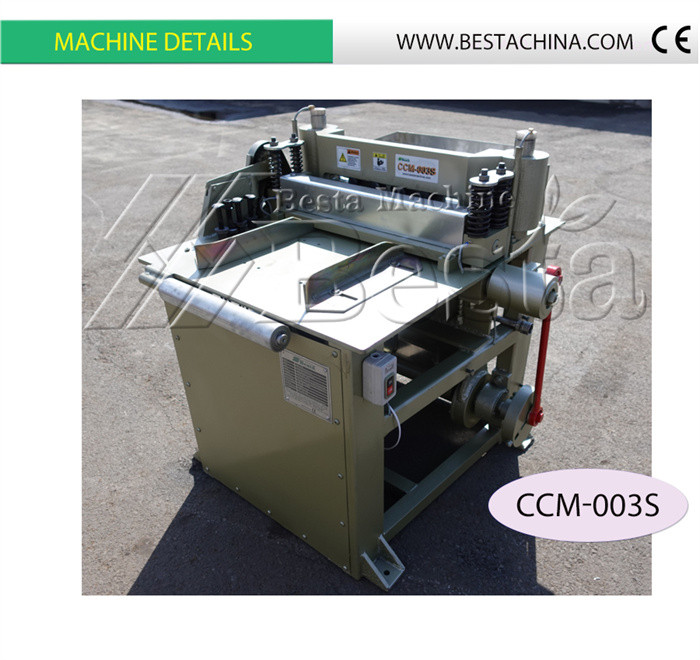 This machine adopts super feeding system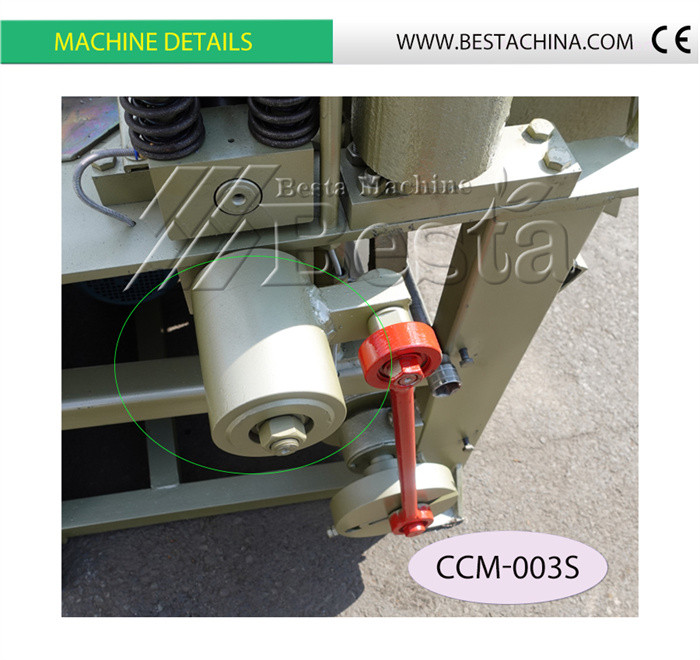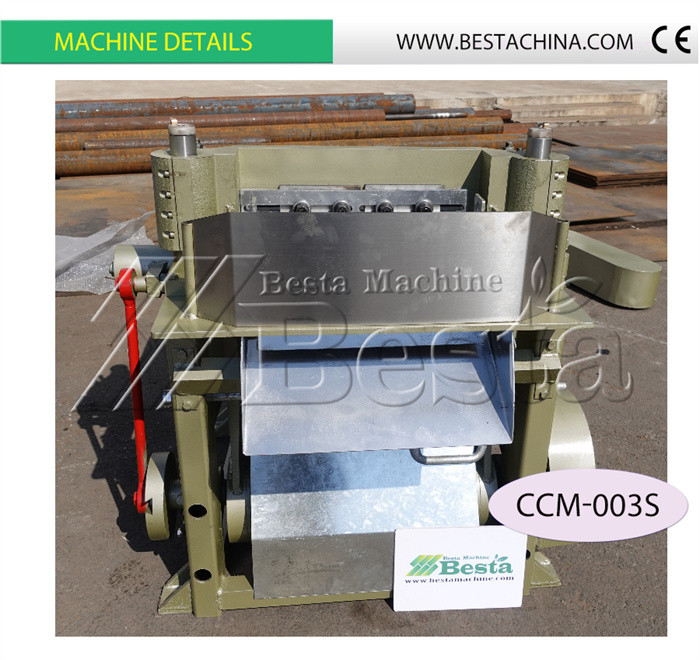 This machine enjoys high stability, high output and easy for maintenance.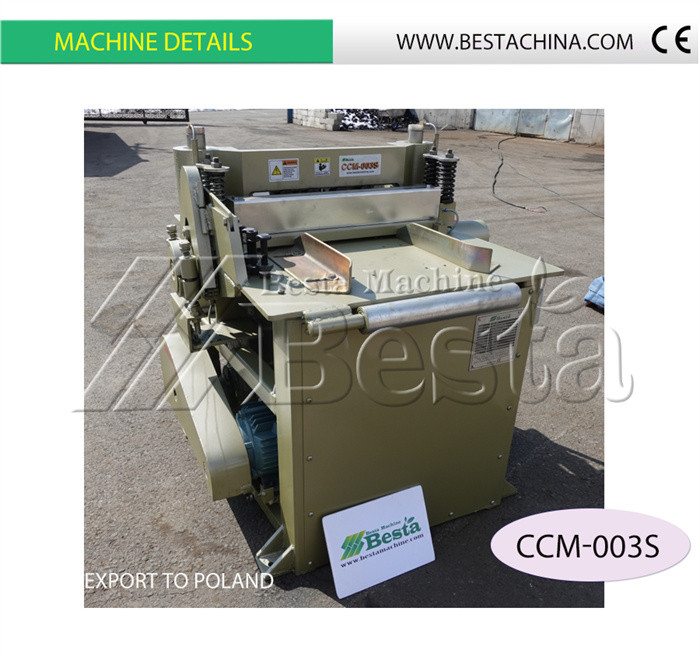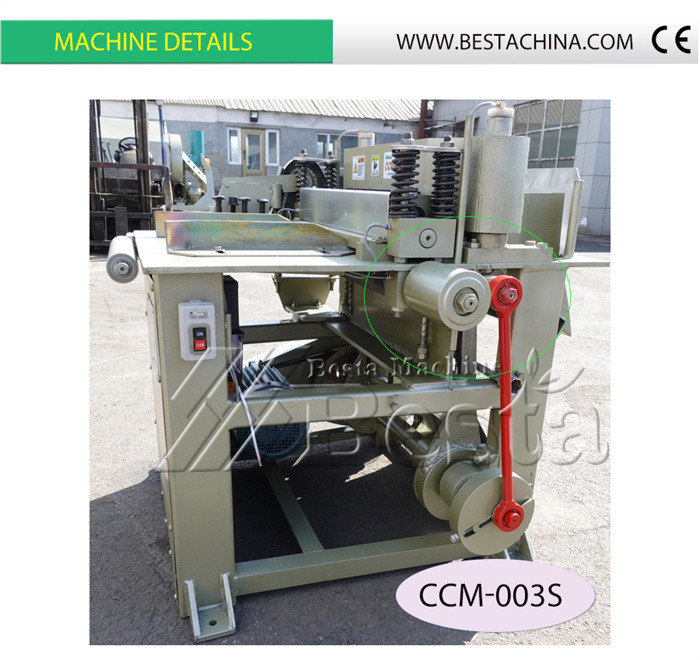 Wooden Coffee Stirring Stick Carved Cutting Blade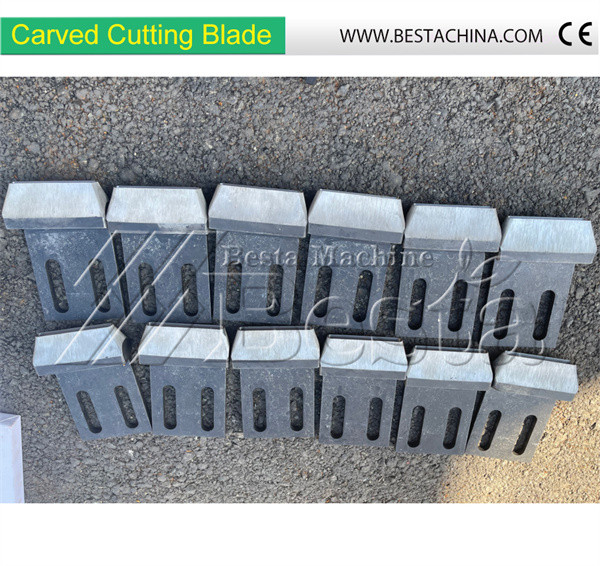 Wooden Coffee Stirring Stick Carved Cutting Blade -The size and shape of blades can be 
made according to your requirements.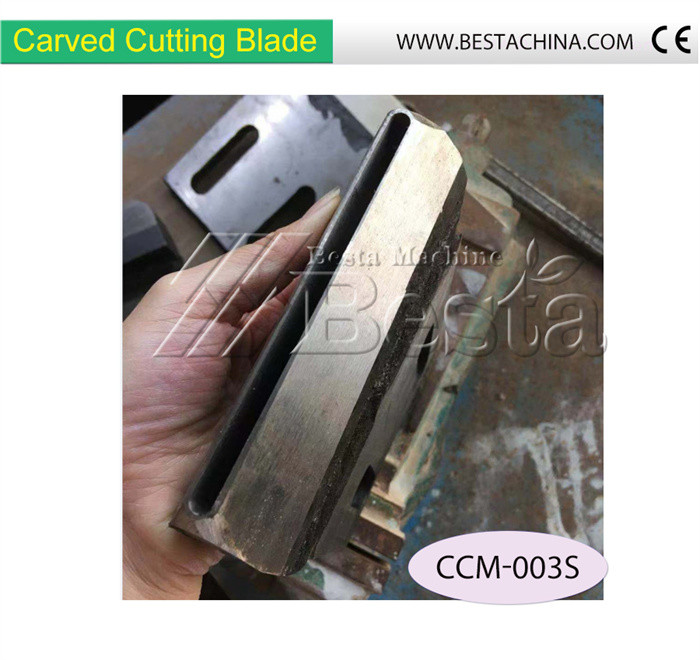 Wooden Coffee Stirring Stick Carved Cutting Blade -The size and shape of blades can be 
made according to your requirements.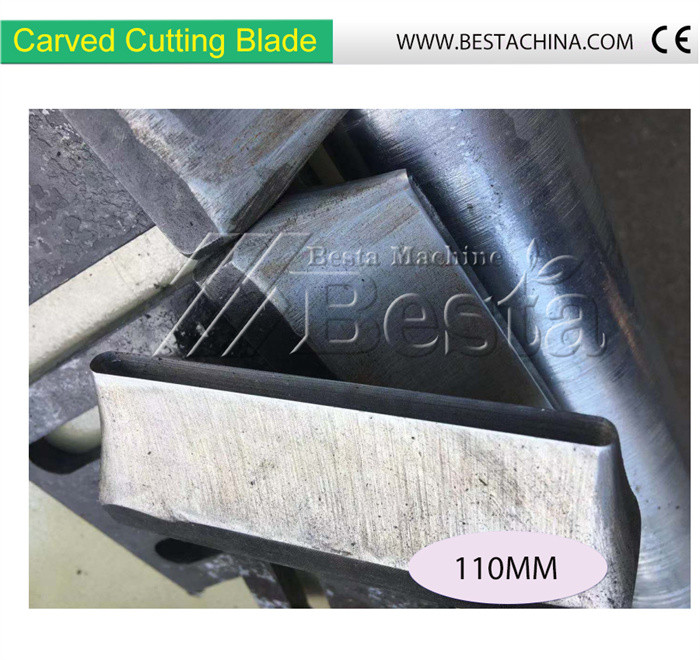 MACHINE DELIVERY AND PACKING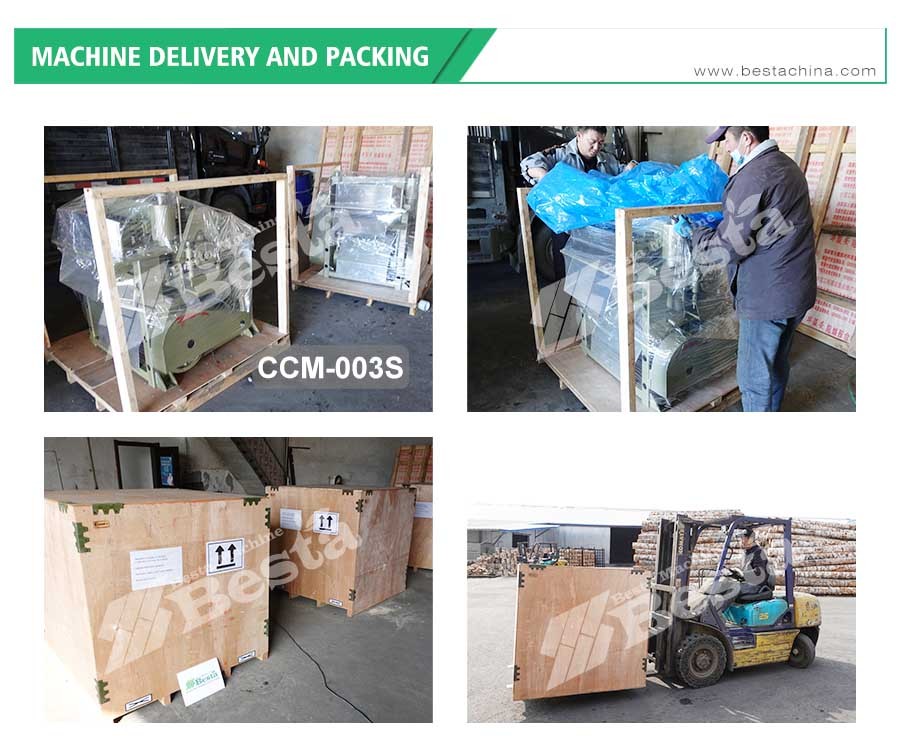 Accessories for Future Use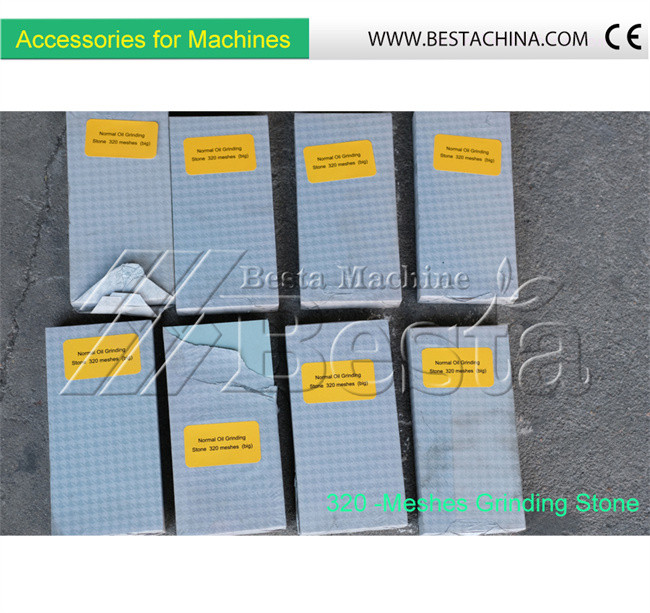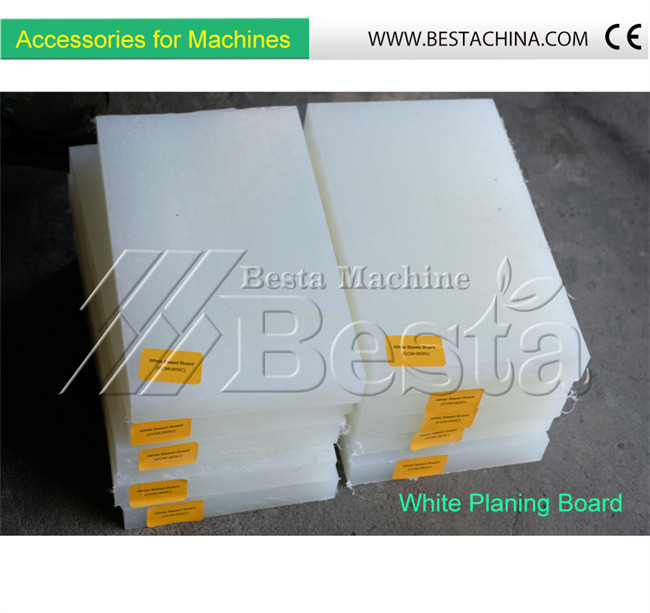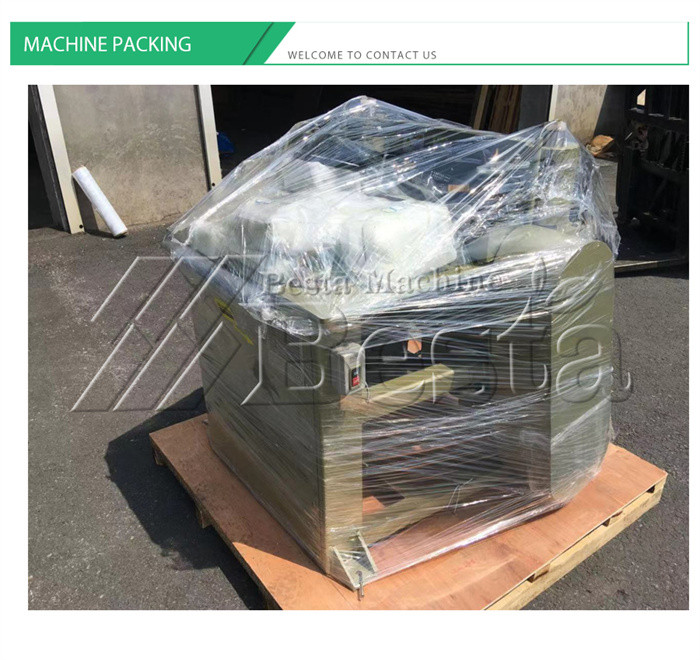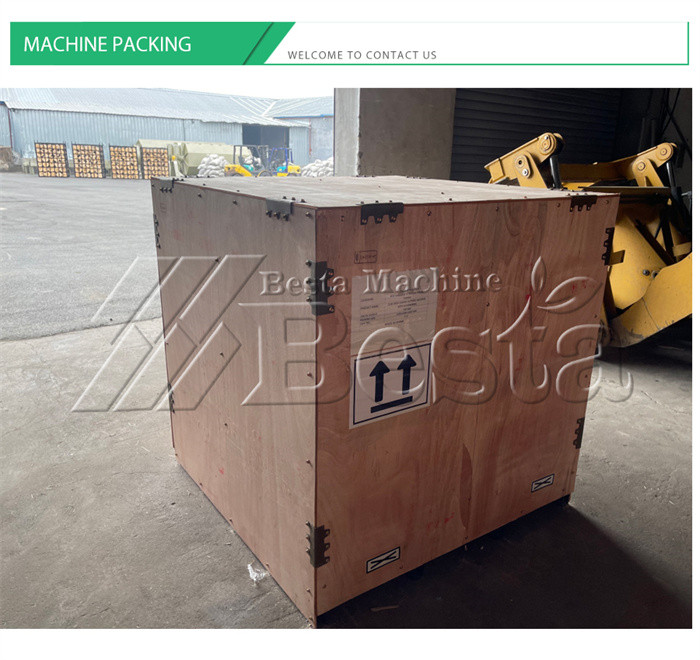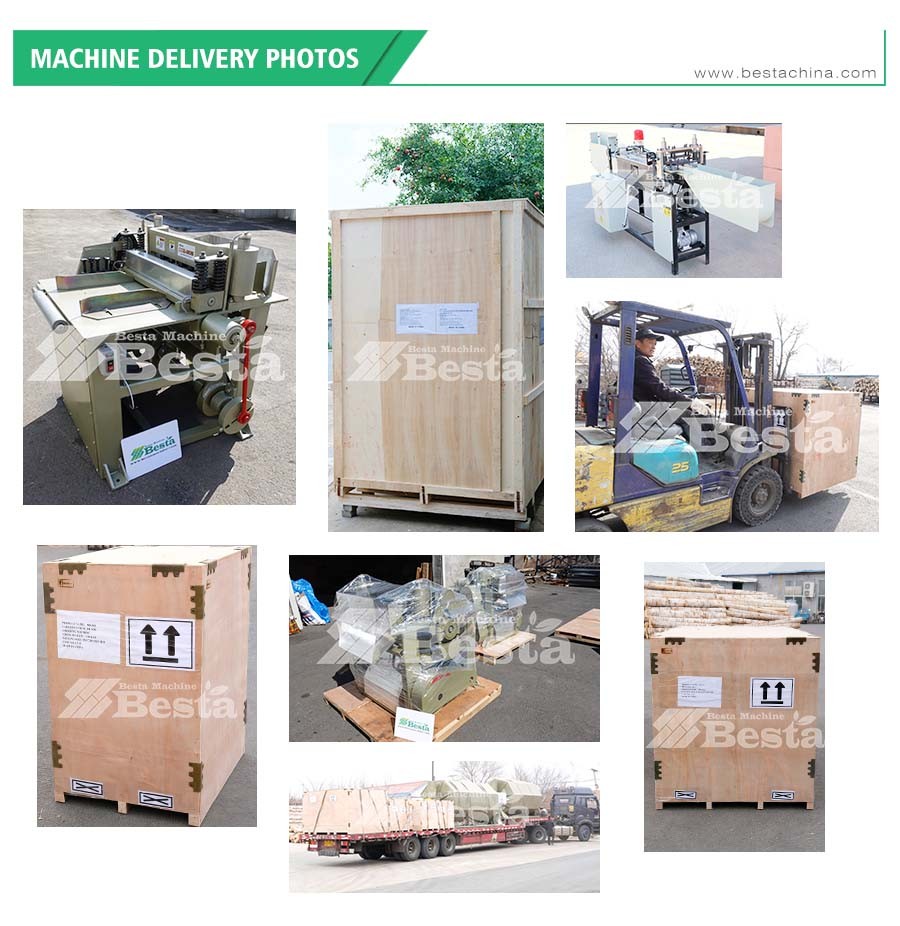 Our services and commitment
Our after-sales service has always been in place and we are able to provide quality after-sales service. 
We used to send our machine engineers to many countries ex. Nigeria, India, Indonesia, Thailand, Myanmar, Cameroon,
and many other countries in helping customers build their own factories and give them professional technical guidance, 
we can consider more for you. We will continue to serve our customers  by provide good technical services.
Regarding export services, we have a professional team to provide you with intimate and quality services. 
We will produce according to the requirements of the customer country.
If you need high quality machines and good service, please contact us. Choose us and choose success.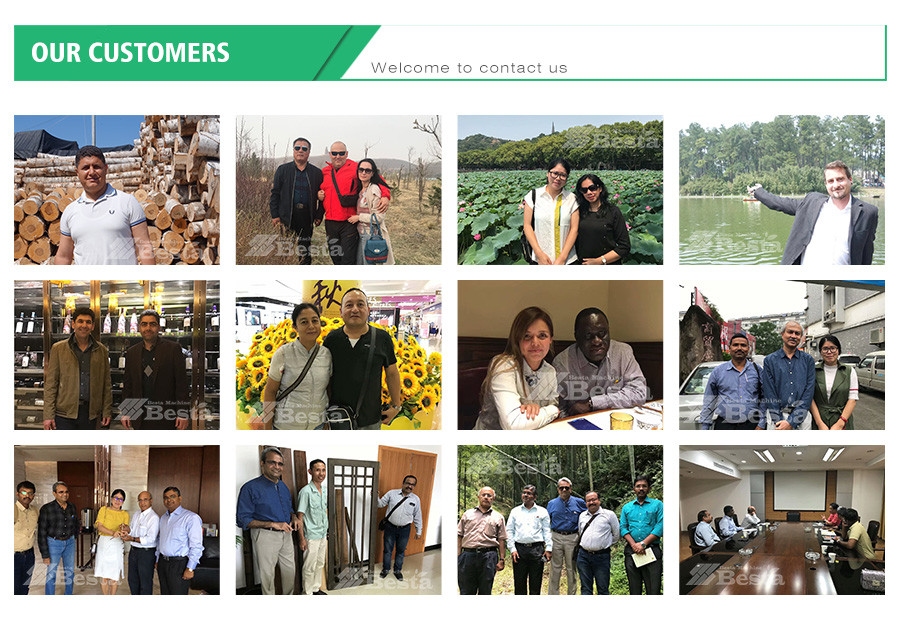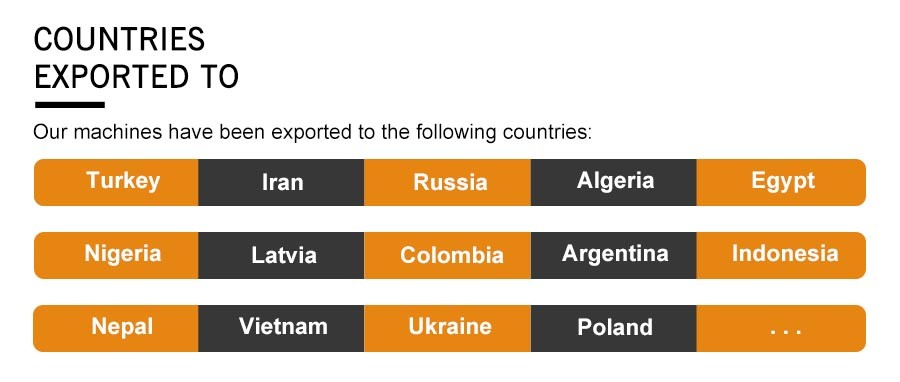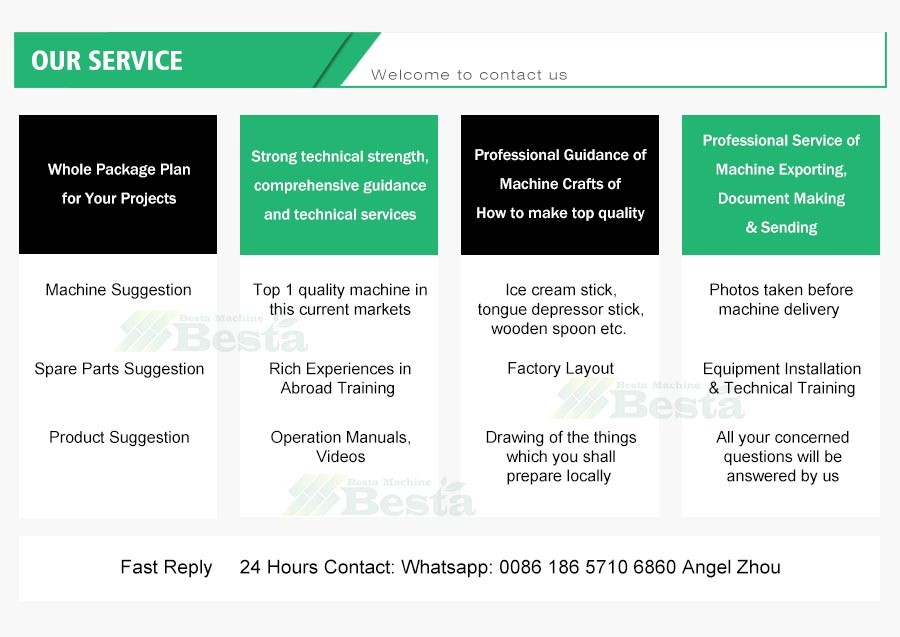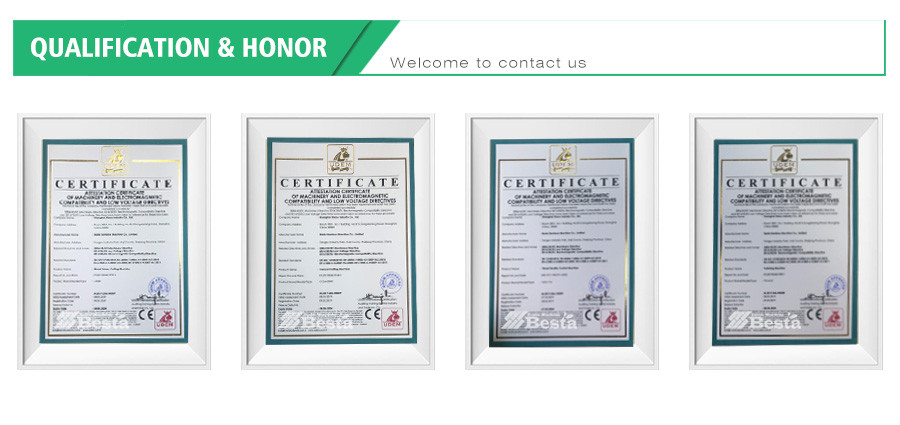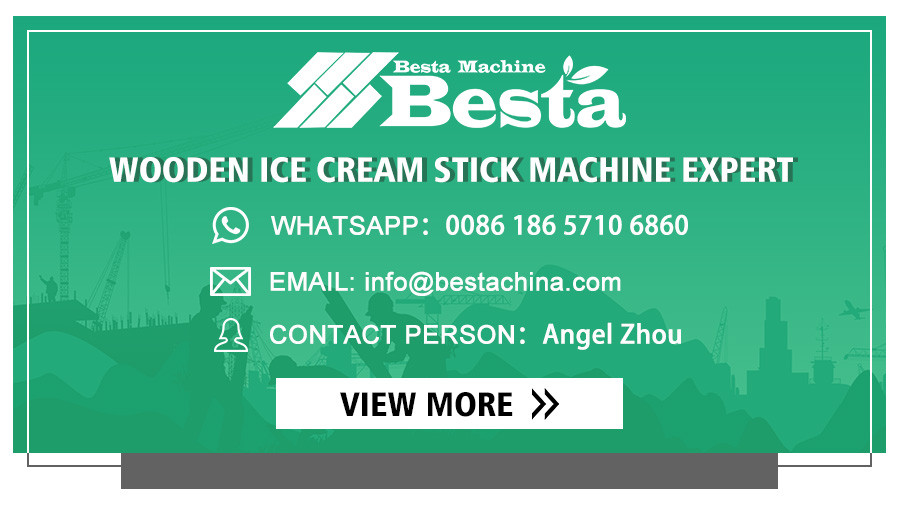 Q: What's the package?
A: We have 3 layers package. For the outside, we adopt wood craft case. In the middle, the machine is covered by foam, to protect the machine from shaking. For the inside layer, the machine is covered by thickening plastic bag for waterproof.
Q: Will the package damaged during transportation?
A: Our package is considerate all the damage factors and make it to be safe, and our shipping agent have full experienced in safe tranportation. We have exported to 180 countries worldwide. So please don't worry, you will receive the parcel in good condition.
Q: How can I do if the machine goes wrong?
A: If confronted with such problems, please contact us asap and do not try fix the machine by yourself or someone else. We will response within 24 hours as quick as we can to solve it for you.
Q: How to install and run the machine?
A: Our technician have installed the machine before shipping. For some small parts installation, we will send detail training video, user's manual along with the machine. 95% customers can learn by themselves.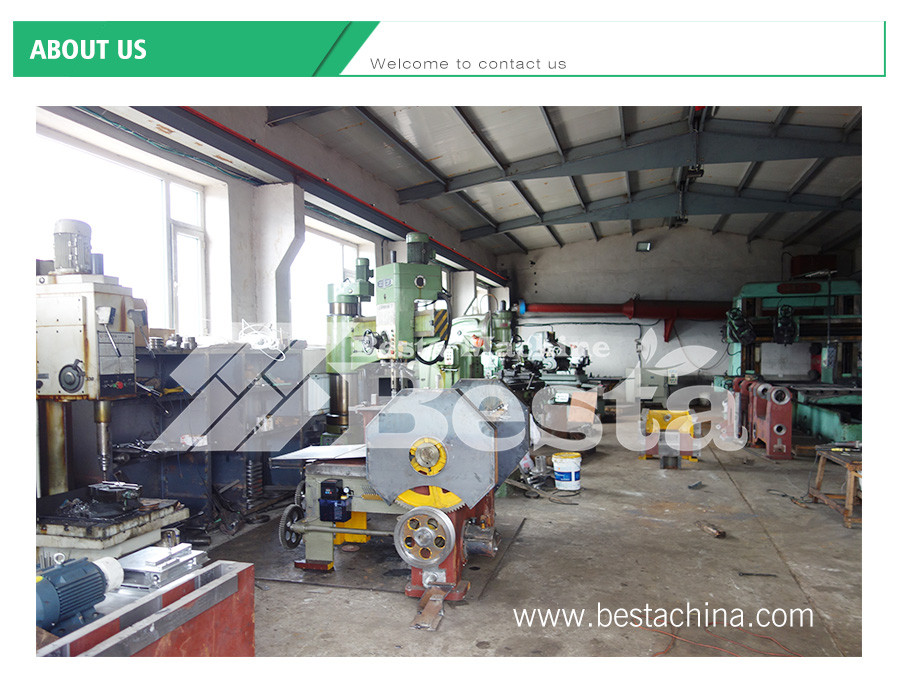 BESTA MACHINE- WORLD TOP ONE WOODEN ICE CREAM STICK MACHINE SUPPLIER . We are the authority of the industry.
Our company is specialized in the production of ice cream stick (bar) equipment, tongue depressor stick making machines, wooden ice spoon, magnum stick, coffee stirring stick, wooden spoon, fork, knife and other machines for more than 20 years. We have absolute advantages in this industry and is the first choice for cooperating as partners. 
The machines are innovated and developed by our own company and has been made improvements each month. The equipment components and key components on our machines are all wear-resistant and some is made special materials for long time. And we have advance equipment to manufacturing our machine. The primary stage of machine wood rotary cutting, carved cutting machine, polishing machine, we have CE certificates.
We have a strong R&D team. We not only produce ice cream stick equipment, but also produce products. We have a large ice cream stick, ice spoon processing factory,with many years of experience in the production of ice cream stick products. We are constantly improving our machines in our own devices. Throughout the industry, BESTA MACHINE is the company with the strongest technical capabilities, innovative and quality services.
We can not only help you build a factory from zero, but also provide you with budget quotes, plant drawings, and later technical services, especially wood boiling, mechanical operation and maintenance instructions. We also have professional companies responsible for the export of our machines and provide the most professional services.  BESTA MACHINE always thinks for customers and serves customers with care.
Welcome to visit us and We are looking forward to cooperate with you.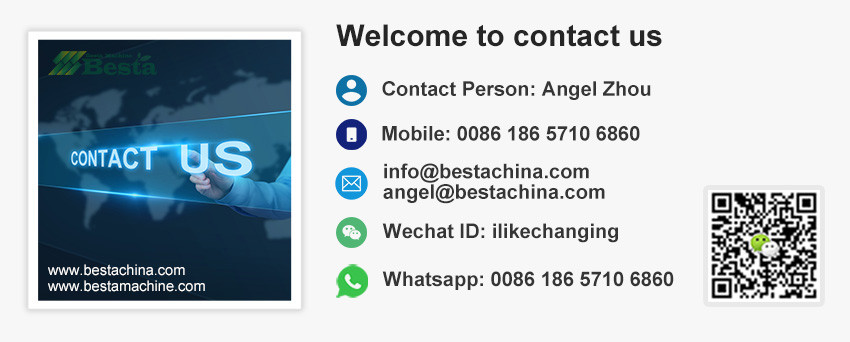 Wooden 94 mm magnum stick making machine 
114mm ice cream stick making machine
93mm ice cream stick making machine
China Top One Machine Supplier for making ice cream stick -BESTA MACHINE
Ice Cream Stick Making Machine at Best Price in India
Ice Cream Wood Sticks Production Line
CONTACT US
Whatsapp: 0086 186 5710 6860 
Contact Person: ANGEL ZHOU 
Wechat ID: ilikechanging 
Email: info@bestachina.com  or  angel@bestachina.com
Website: www.bestachina.com www.bestmachine.com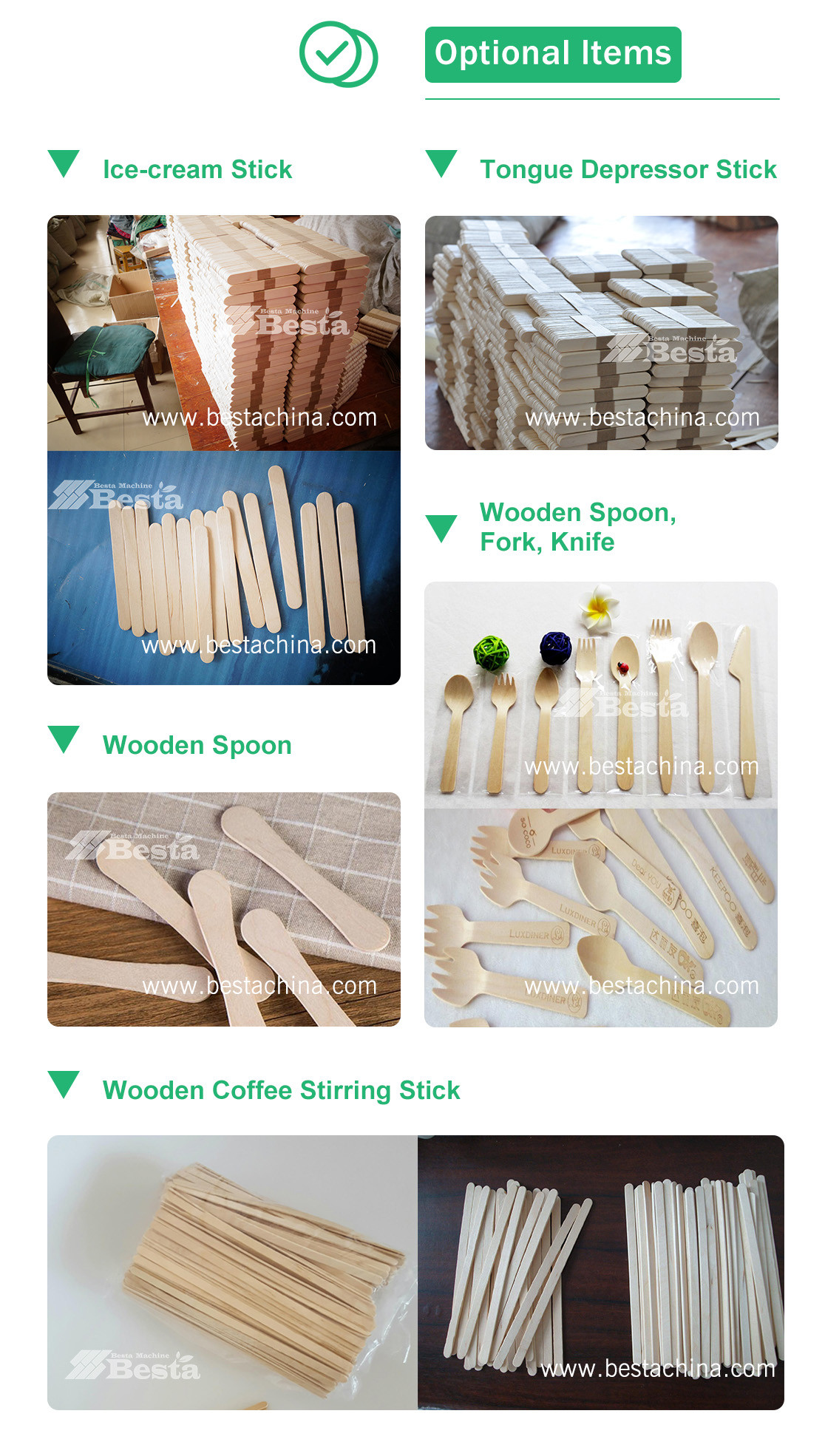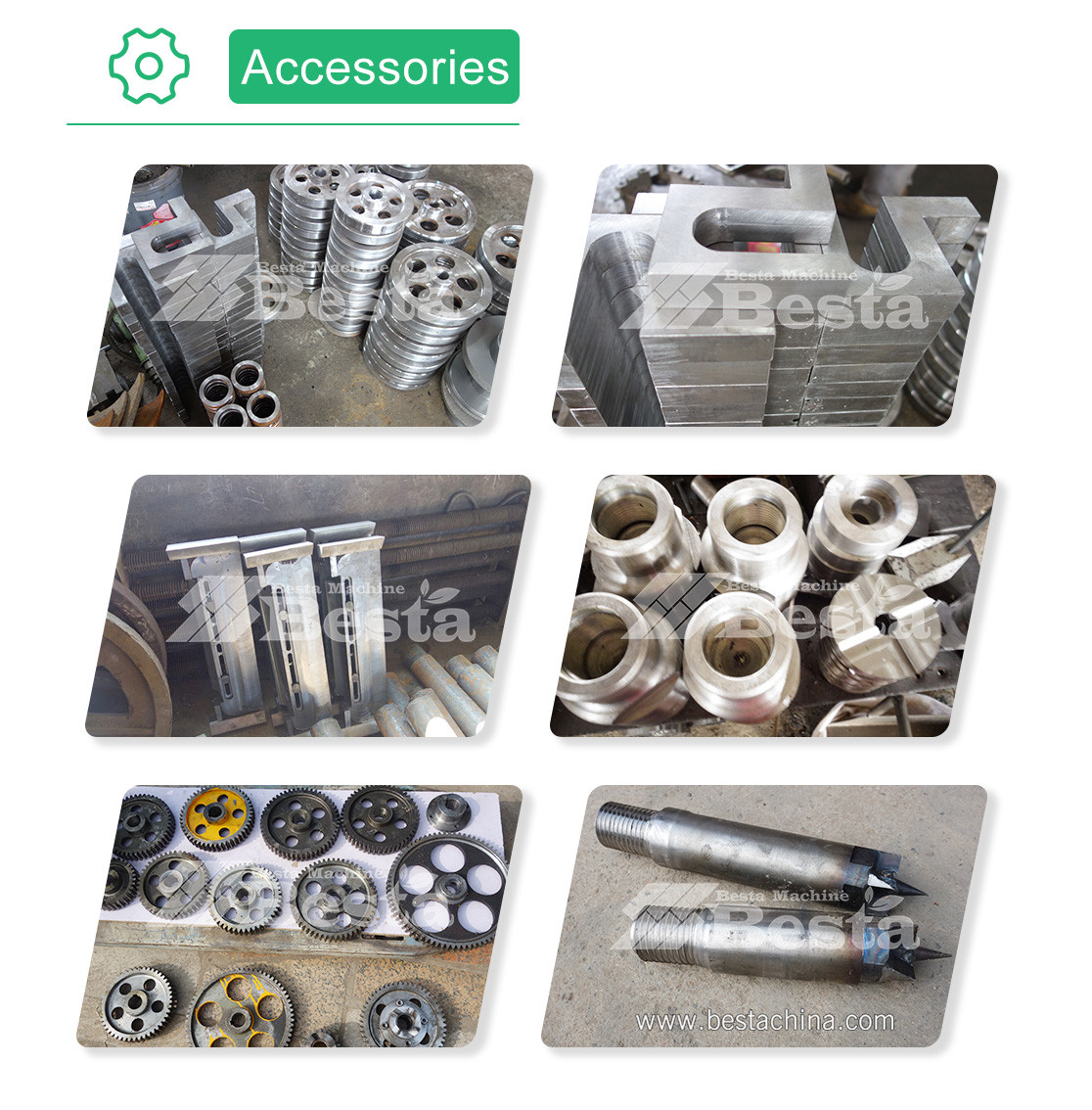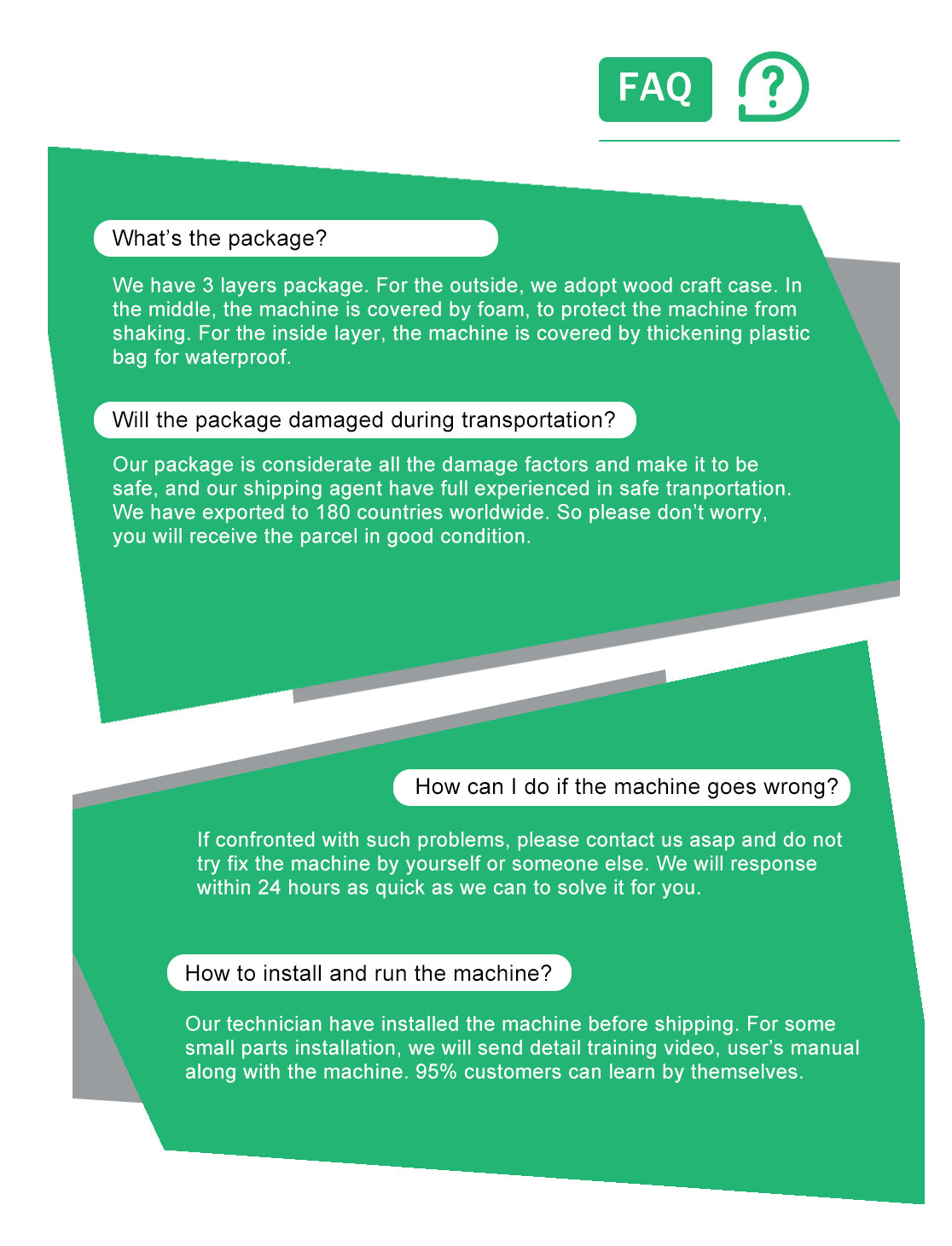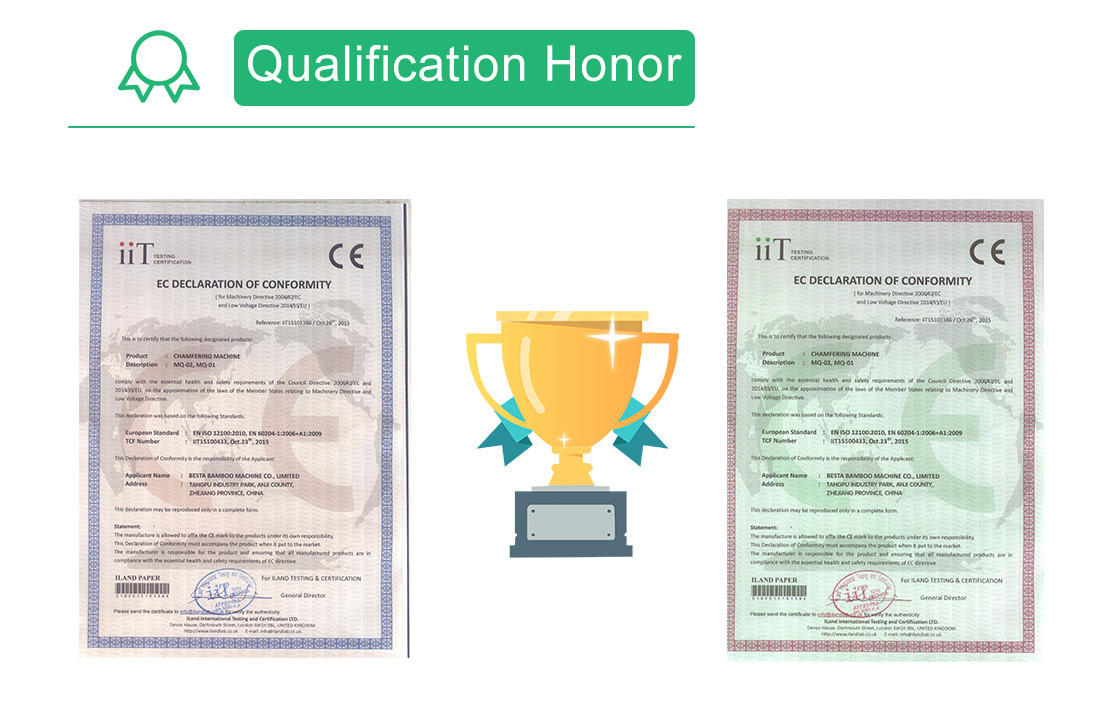 BAMBOO & WOOD WORKING MACHINE
Just fill-in the form below and we will response to you within 24 hours.
Time will encourage those noble and lasting things. The manufacturing process of high-quality products will not only bring us unlimited joys, but could also create unique value to our clients all over the world. We look forward to cooperating with you to create more excellent products.MORE
For support or any questions:
E-mail:info@bestachina.com
call us: 86-186-57106860
Skype:angel1224208