Bamboo & Wood Working Machine Manufacturer
Bamboo Stick Making Machines (MBZS-2A)-high quality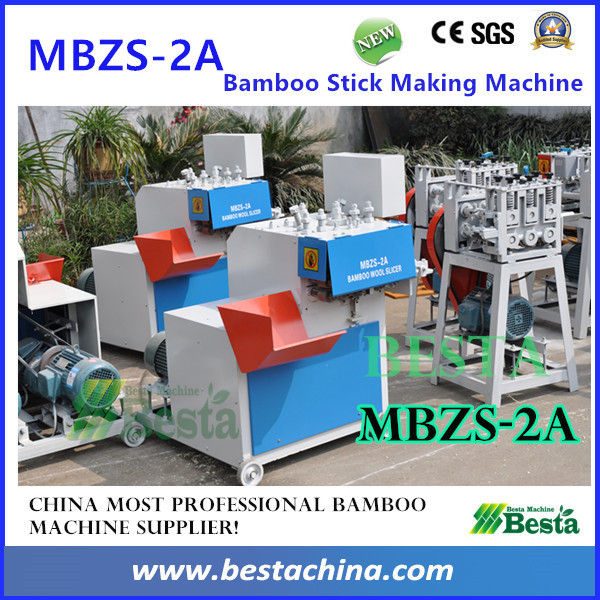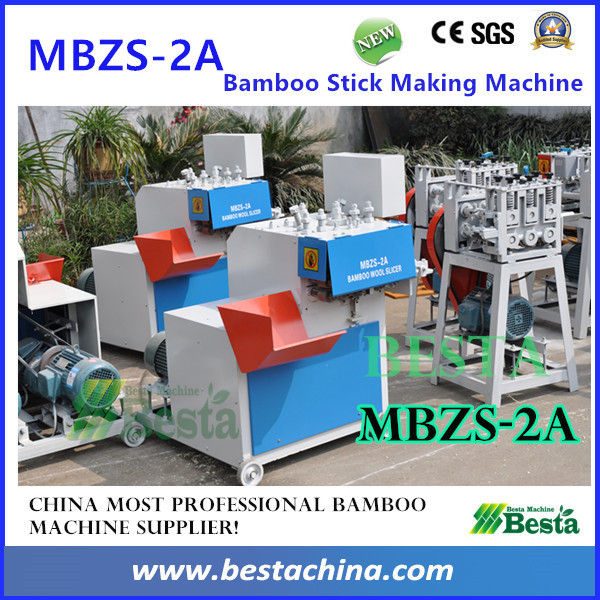 BESTA BAMBOO MACHINE CO., LIMITED is the world famous manufacturer of bamboo and wood working processing equipment.

We insist high quality of our machines, keep innovation, and provide good services to all our customer both at home at abroad.
We have many machine series for your choose and can also make the machine according to your needs.
Our machines are widely exported to India, Indonesia, Thailand, Myanmar, Malaysia, Nigeria, Amania, Brazil, Colombia,and other countries.
For some of the bamboo species, it is not suitable to process with BAMBOO
KNOT part.
How to make use this type of bamboo strip?

We develop this machine for processing without the bamboo knots part.
You could totally the bamboo knot part before processing.  
http://www.youtube.com/watch?v=2y5enZfGnGw
http://www.youtube.com/watch?v=dXzpPFrU8zY
Machine Technical Data
MAIN AXIS ROTATING SPEED: 3500 R/MIN
MIN PROCESSING LENGTH: 18 CM
FEEDING SPEED: 65 METER/MIN
DIAMENSION SIZE OF THE MACHINE: 850*950*980MM
NET WEIGHT: 350 KGS
GROSS WEIGHT: 400 KGS
When do you need this machine?
In some countries like India, Indonesia, or Thailand,
their bamboo species is with the following characteristic,
ex. When the bamboo strip is passing by the bamboo wool slicer, the KNOT PART
will be easily broken which leads the stick is broken.
For this type of bamboo species, you could not work the bamboo knot part.
What you can do ?
You should cut and remove the whole knot part and then, feeding the strip into the machine.
The MIN length it can process is 18 CM.
The Finished Product it can make is as follows,
MIN Diameter of the Stick it can make:1.2mm
MAX Diameter of the stick it can make: 3.5mm
The strip width for feeding into this machine: 18mm to 22mm.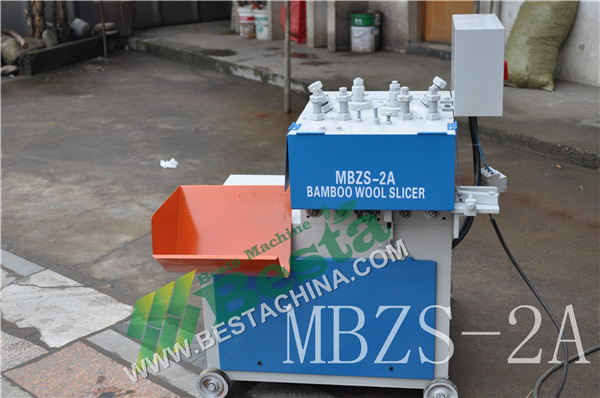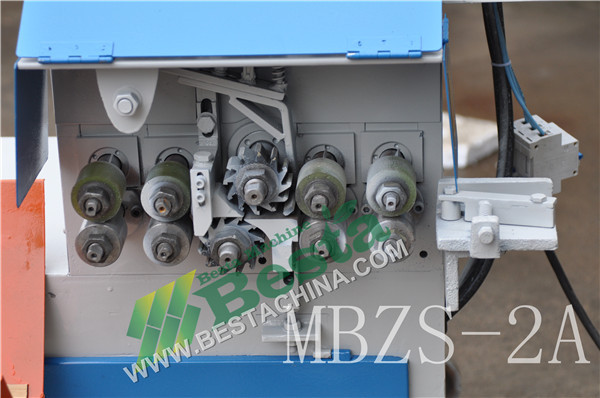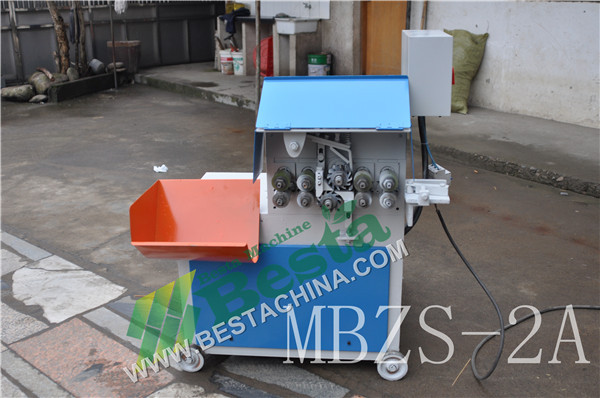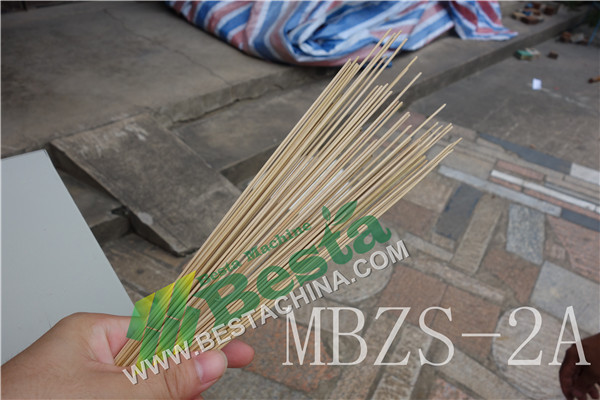 Bamboo Stick Making Machines

Our company is the leading supplier of bamboo stick making machines.
Our machines are widely exported to India, Indoneisa, Thailand, Philippies, Brazil and other countries.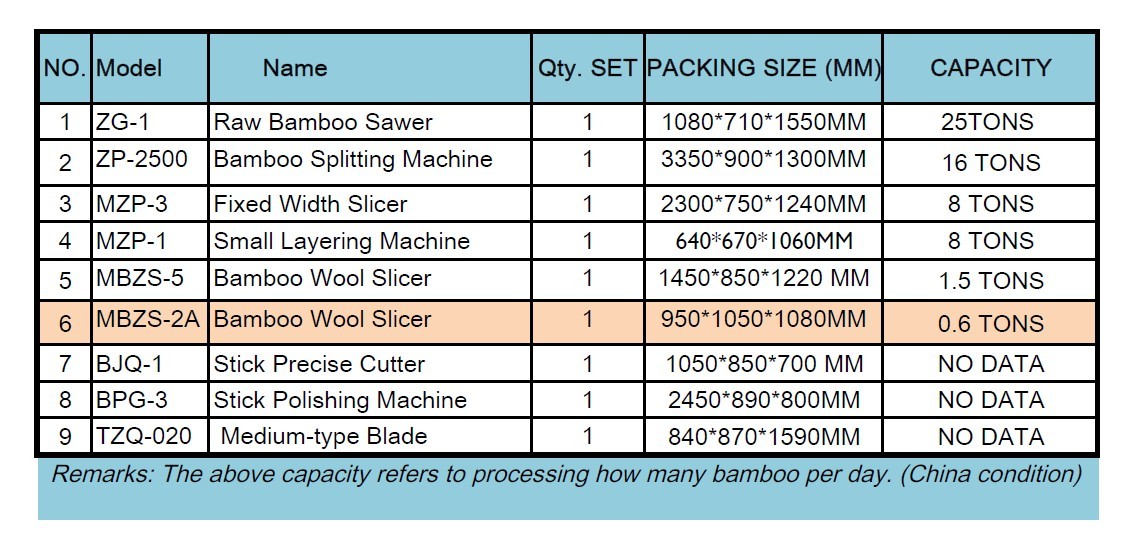 CONTACT US :
BESTA BAMBOO MACHINE CO., LIMITED.
EMAIL: info@bestachina.com
MOB: 0086 18657106860 (WHATSAPP)
Contact Person: Angel Zhou
BAMBOO & WOOD WORKING MACHINE
Just fill-in the form below and we will response to you within 24 hours.
Time will encourage those noble and lasting things. The manufacturing process of high-quality products will not only bring us unlimited joys, but could also create unique value to our clients all over the world. We look forward to cooperating with you to create more excellent products.MORE
For support or any questions:
E-mail:info@bestachina.com
call us: 86-186-57106860
Skype:angel1224208