Bamboo & Wood Working Machine Manufacturer
Bamboo Splitting Machine, Bamboo Toothpick Machine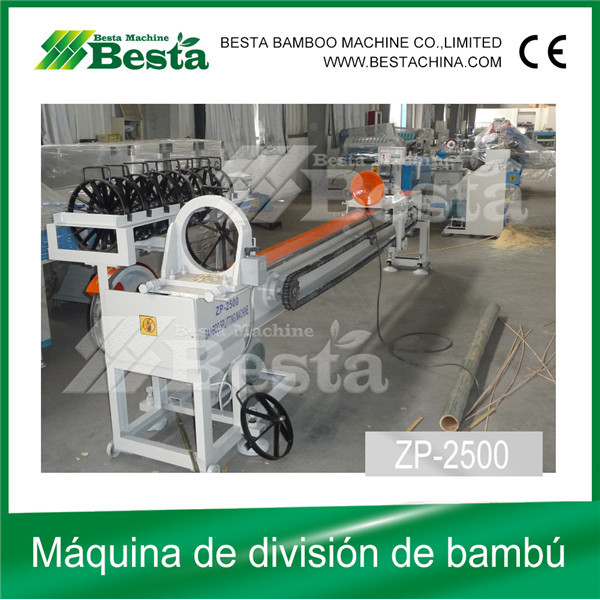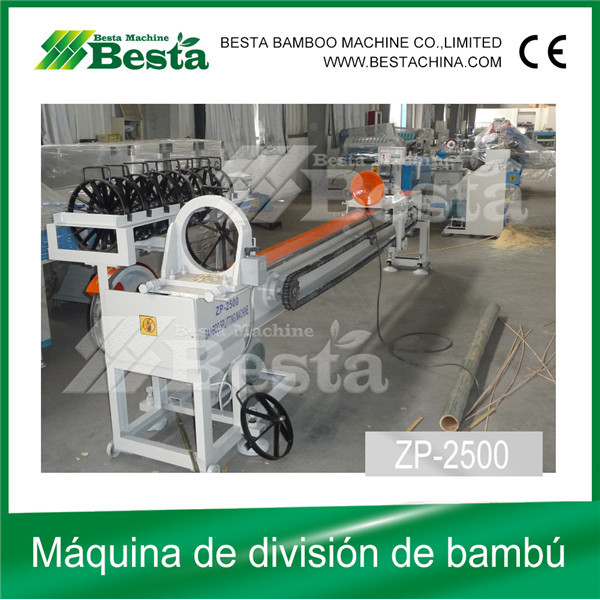 Bamboo Splitting Machine (Technical Data)
Function: Splitting the bamboo into strip (with certain width)
General Power:
3kw-6
Brand: BESTA


Chain:

20 A


Main Axis Speed:

1300 RPM


Net Weight:

850 KGS




Gross Weight :

950 KGS


Mechanical Size:

4270*1000*1150 MM




Packing Size:

4410*1040*1250 MM
This Machine is applicated  bamboo toothpick, chopstick,skewers and flooring makings. It is widely used.
Product Description
Welcome to Choose our bamboo machine.

 BESTA BAMBOO MACHINE CO., LIMITED

is famous for bamboo and wood working machines. We can supply you a full range of bamboo processing machine, We insist provding high quality machine and best services for our customer.  Our machines are widely exported to many countries, like Indonesia, India,  
Myanmar, Nigeria, Thailand, Colomobia, Brazil and many other countries.
MAIN BAMBOO PROCESSING MACHINE RANGE--WE CAN SUPPLY ,
(1) bamboo toothpick making machine
(2) bamboo chopstick making machine
(3) bamboo skewer /bbq stick making machine
(4) bamboo flooring making machines
(5) bamboo furniture board making machine
(6) bamboo powder making machine
(7) bamboo charcoal making machine
(8) bamboo stick making machine for incense stick using.
ALL THE ABOVE MENTIONED MACHINE, we can send you very detailed project proposal.
For making bamboo toothpick, it needs the following machine,
1. ZG-1 RAW BAMBOO SAWER
2. ZP-2500 BAMBOO SPLITTING MACHINE
3. MZP-3 FIXED WIDTH SLICER
4. MZP-1 SMALL LAYERING MACHINE
5. MBZS-5 BAMBOO WOOL SLICER
6. BJQ-6 PRECISE CUTTING MACHINE  
7. BPG-1G  TOOTHPICK POLISHING MACHINE
8. BXJ-1 TOOTHPICK SHAPRENING MACHINE
9. TZQ-020 MEDIUM-TYPE BLADE SHARPENING MACHINE
10. GD-BZ2 TOOTHPICK PACKING MACHINES
OPTION MACHINE
(1) Toothpick Order Arranging Machine
(2) Toothpick Plastic container filling machine
https://www.youtube.com/user/toothpickmachine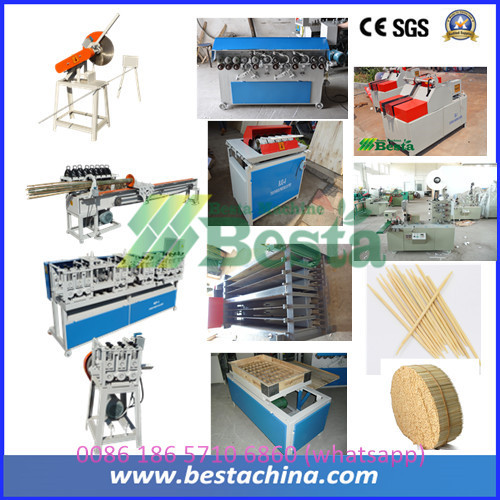 Main Flow of Making Bamboo Toothpick:
1. Cutting the bamboo toothpick into certain length
2. Splitting the bamboo
3. Setting the width/thickness of bamboo strips, knot removing, green layer/yellow layer separating.
4. If the bamboo strip is too thick, you need to using MZP-1 machine to layer it into two parts.
5. making bamboo strip into the bamboo stick with certain diameter, (ex. 2.0mm)
6. Cutting the long bamboo stick into certain length:(ex. 65mm)
7. Polishing the bamboo stick and making the surface more smooth.
8. Sharpening the stick into toothpick (double pointed or single pointed)
9. Toothpick Order Arranging
10.Toothpick packing (you can choose paper packing/plastic packing or container packing)
11. TZQ-020 machine is mainly used for blade sharpening for machines. (maintaining)

The following information will be helpful for us to give you suggestions,
1. You want to make bamboo toothpick or wooden toothpick? Both line we can supply.
2. If you want to make bamboo toothpick, what is the toothpick diameter,length you
want to make?
3. You want to make single pointed toothpick or double pointed toothpick?
4. What is the capacity you need to produce per day?
5. What is your local working volatage (three phase)
6. What is your consignee information?
7. What is your destination port?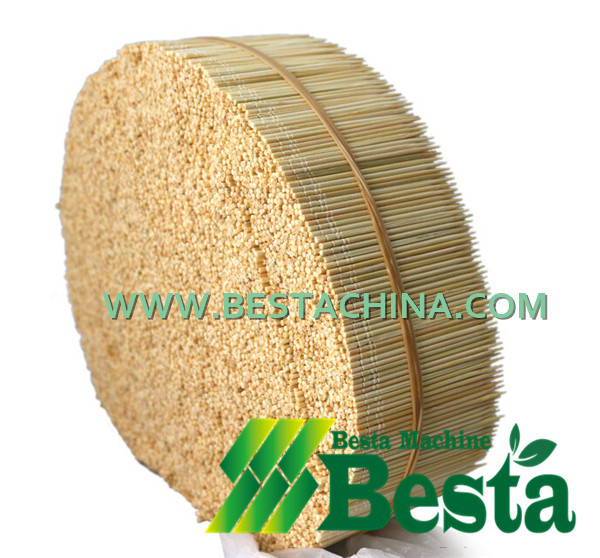 For detailed machine technical data & Pricelist, welcome to email us. We will reply to you as soon as possible. WELCOME TO VISIT OUR COMPANY WEBSITE WWW.BESTACHINA.COM TO see more informations.
BESTA BAMBOO MACHINE CO., LIMITED---THEMOST PROFESSIONAL COMPANY
IN BAMBOO TOOTHPICK MACHINES.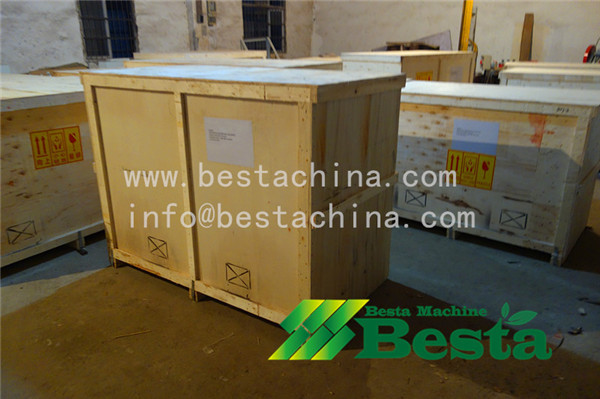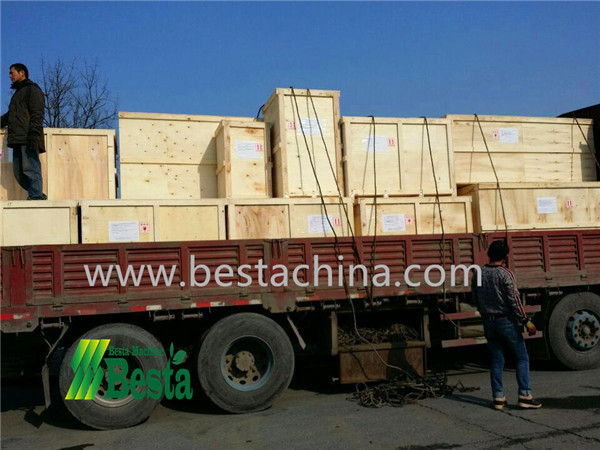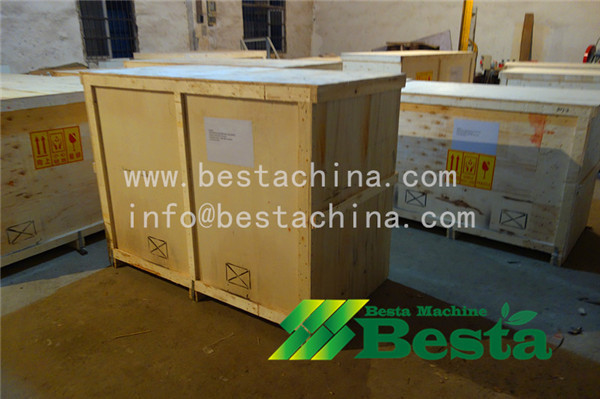 BESTA BAMBOO MACHINE CO., LIMITED. 
www.bestachina.com info@bestachina.com 
Main Video Link: 
https://www.youtube.com/user/toothpickmachine/videos
(1) Bamboo Splitting Machine (ZP-2500) Video Link
https://www.youtube.com/watch?v=nlLiRD9I4ls

(2) ZP-2500S Bamboo Splitting Mahcine (Two end splitting type)
Video Link:https://www.youtube.com/watch?v=LPnXFMMCwp8
(3) Bamboo Splitting Machine (New Design) Diesel type. (Suitable for 
the place lack of electricity resources)
Video Link:https://youtu.be/1JG7k3v8i9U
Welcome to email us for more detailed informations. 
BAMBOO & WOOD WORKING MACHINE
Just fill-in the form below and we will response to you within 24 hours.
Time will encourage those noble and lasting things. The manufacturing process of high-quality products will not only bring us unlimited joys, but could also create unique value to our clients all over the world. We look forward to cooperating with you to create more excellent products.MORE
For support or any questions:
E-mail:info@bestachina.com
call us: 86-186-57106860
Skype:angel1224208