WOODEN CHOPSTICK MAKING MACHINES,WOODEN CHOPSTICK PRODUCTION LINE
Supplier Name: BESTA BAMBOO MACHINE CO., LIMITED. (CHINA).
We are machine manufacturer of wooden chopstick making machines in China.
We insist high quality and excellent service for our customer.
We have many projects both at home and abroad. Our machines are widely exported
to INDIA, INDONESIA, MAYANMAR, RUSSIA, TURKEY, COLOMBIA, BRASIL AND MANY OTHER
COUNTRIES.
Wooden Flat Chopstick Making Machine is mainly consisted by the following machine
(1) L520 Wooden Rotary Cutting Machine
(2) CCM-001 Carved Cutting Machine
(3) PG-6B Polishing Machine (drying process)
(4) DJJ-5 Chopstick Angle Milling Machine
(5) BSM-010 Blade Grinding Machine (for wood rotary cutting blade)
(6) CSM-200 Chopstick quality control machine (chopstick selecting machine)
(7) Chopstick Packing Machine ( one pair per bag) (paper or plastic packing)
(8) Carved Cutting Blade grinding machine (for carved cutting blade)
PROCESS OF MAKING WOODEN TWIN CHOPSTICK
WOOD-->WOOD CUTTING-->WOOD BOILING-->WOOD BARK REMOVING-->
WOOD ROTARY CUTTING (VENEER MAKING)-->CARVED CUTTING (SHAPE FORMING)
of the chopstick--CHOPSTICK POLISHING AND DRYING PROCESS->DRIED CHOPSTICK-->
BY CHOPSTICK ANGLE MILLING MACHINE and make the chopstick into finished product-->
QUALITY SELECTING (QUALITY CONTROL)-->CHOPSTICK PACKING PROCESS.
BRAND: BESTA MACHINE
PAYMENT TERMS: T/T IN ADVANCE
PACKING: PLYWOOD CASE
DELIVERY TIME : WITHIN 30 DAYS AFTER CONFIRMING THE RECEIPT OF ADVANCE PAYMENT.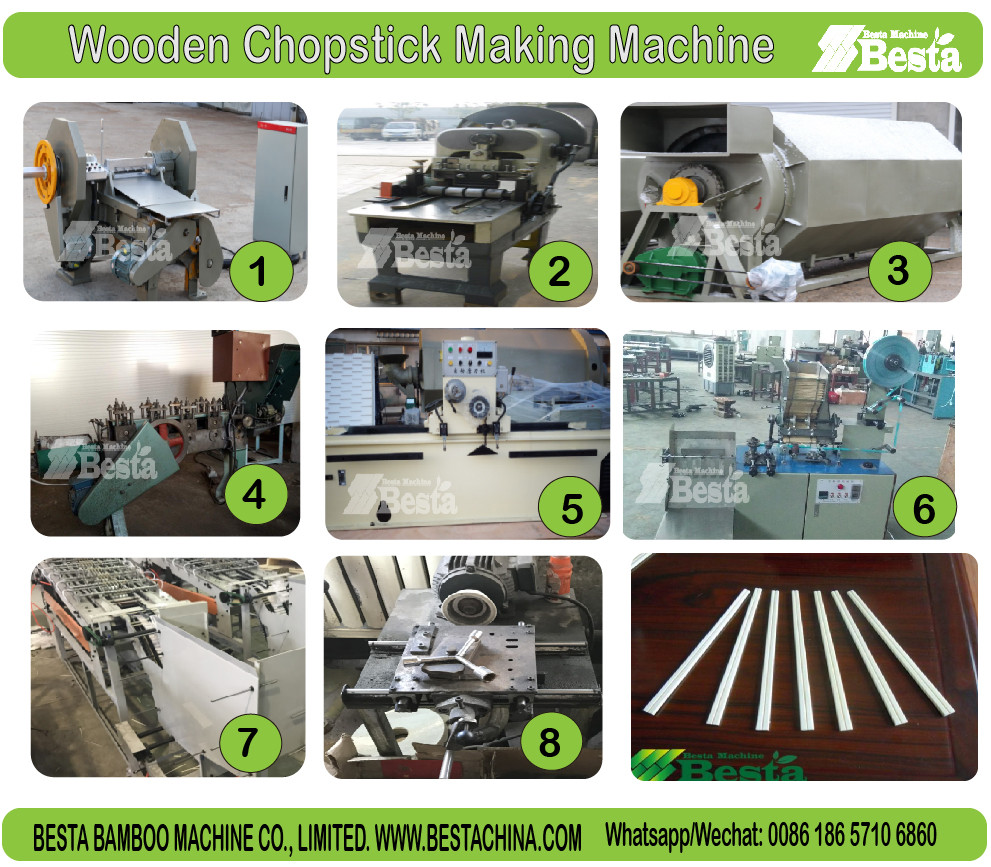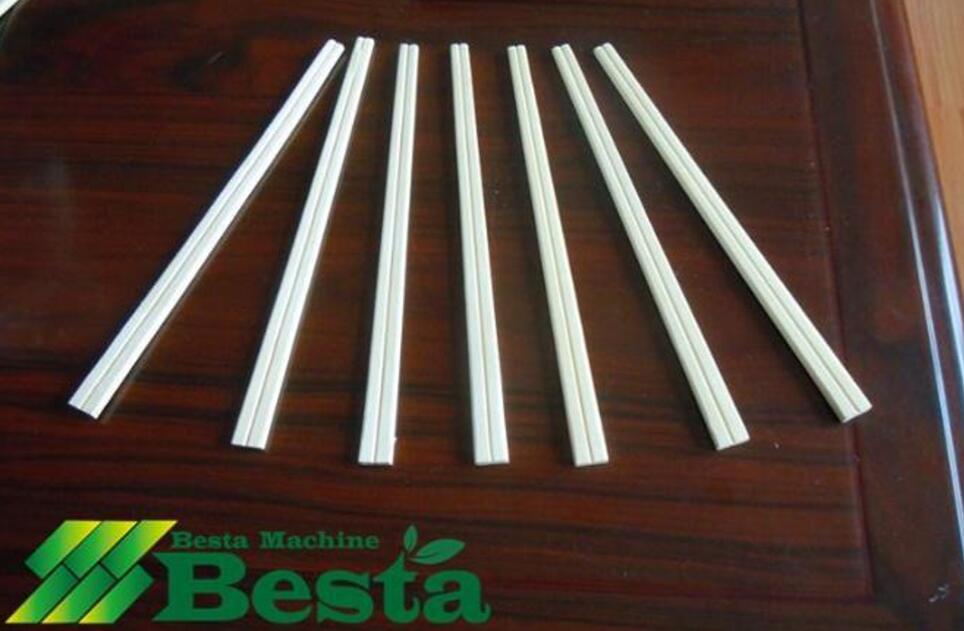 For each machine detailed introduction and pricelist, welcome to email us.
Email: info@bestachina.com, angelzhou1224@gmail.com
Whatsapp: 0086 186 5710 6860 (AngelZhou)
Working Time : 9:00 am to 18:00 p.m (China time)
Angel Zhou (ZHOU JI HONG)
Address:

TANGPU INDUSTRY PARK, ANJI COUNTY, ZHEJIANG PROVINCE.