BAMBOO SKEWER MAKING MACHINE, BAMBOO BBQ STICK MAKING MACHINE -BESTA MACHINE

Besta Bamboo Machine Co., Limited aims to provide our customers with high quality machine and professional service.
We keep innovation of our machines all the times and we enjoy good reputation in the world.
We have been in this industry for more than 15 years and is the No.1 bamboo processing
machine supplier. Choosing a good machine supplier is very important. Good machine can ensure
you make high quality products and have better future service from machine supplier.
Our company will give good guidance in machine using, crafts of making and also future spare parts supplying.

The regular size of bamboo skewer is :
Diameter: 3mm, 4mm, 5mm, 6mm etc.
Length: 20CM, 25CM, 30CM, 40 CM etc.
We can design the machine according to your kind needs.
High quality bamboo bbq stick making machine, bamboo skewer making machines.
It is consisted by the following machines,
1. RAW BAMBOO SAWING MACHINE (cutting bamboo into certain length) ZG-1
2. BAMBOO SPLITTING MACHINE (splitting bamboo into strips) ZP-2500
3. FIXED WIDTH SLICER (width/thickness setting,separate green layer from yellow layer strip) (model MZP-3)
4. SMALL LAYERING MACHINE (Layering thick bamboo strip into 2 pcs) MZP-1
5. BAMBOO STICK MAKING MACHINE (BAMBOO WOOL SLICER) MBZS-4
6. PREICSE CUTTING MACHINE(length setting) BJQ-1
7. STICK POLISHING MACHINE (making surface smooth) BPG-3
8. BBQ STICK SHARPENING MACHINE (BXJ-3)
9. MEDIUM TYPE BLADE SHARPENING MACHINE (blade maintaining) TZQ-020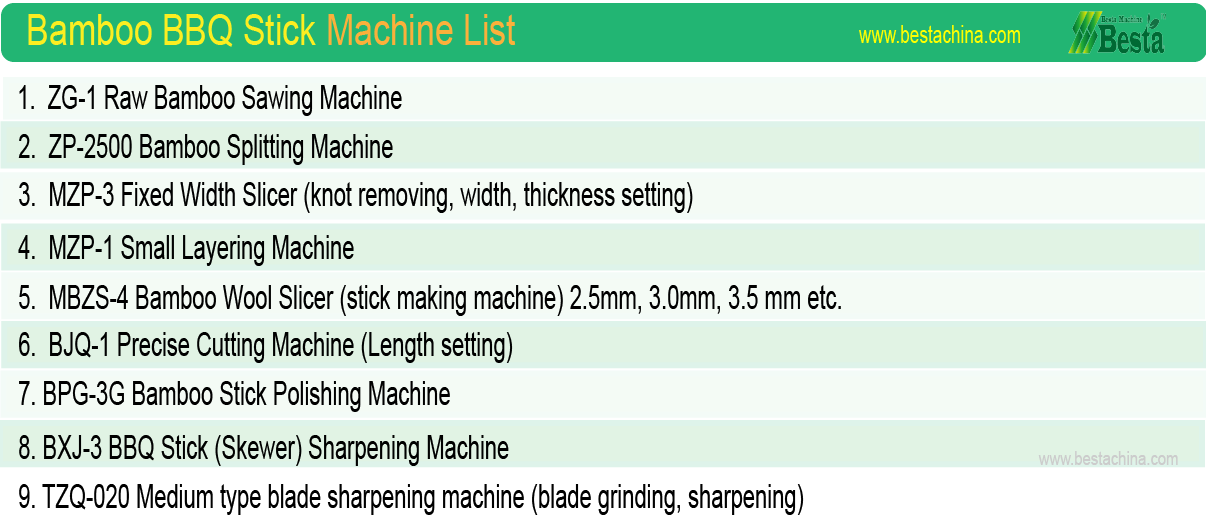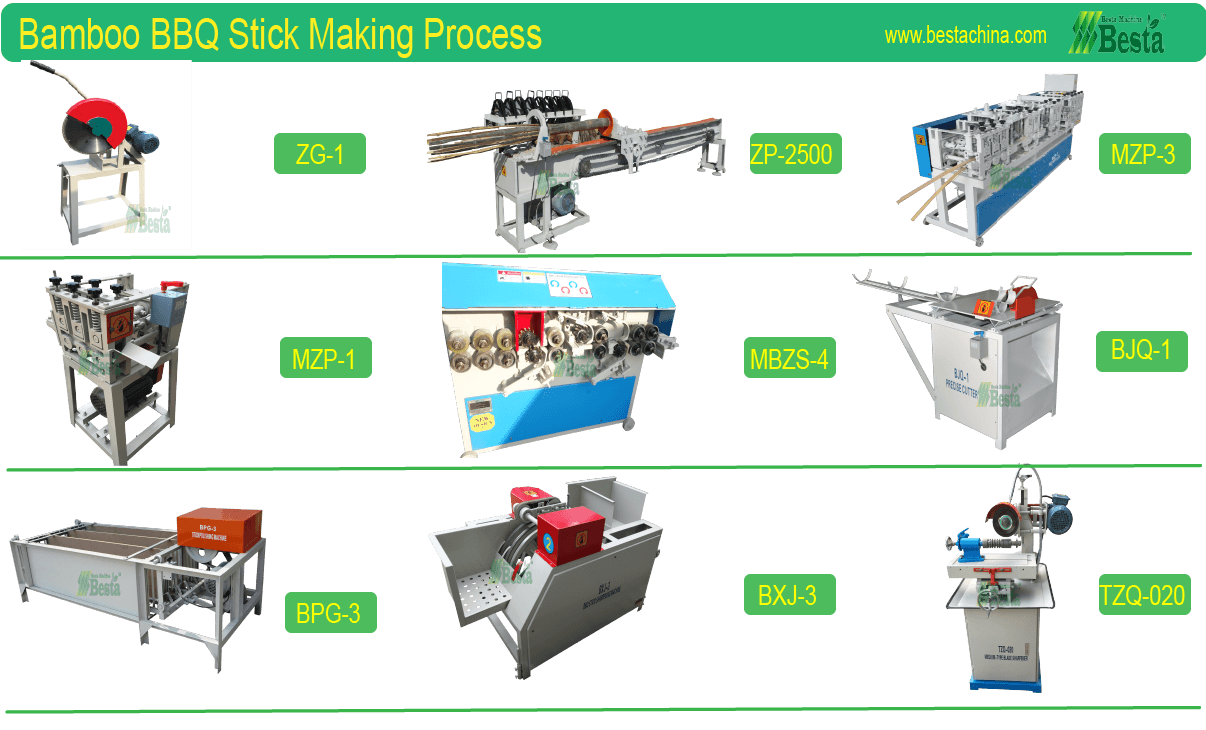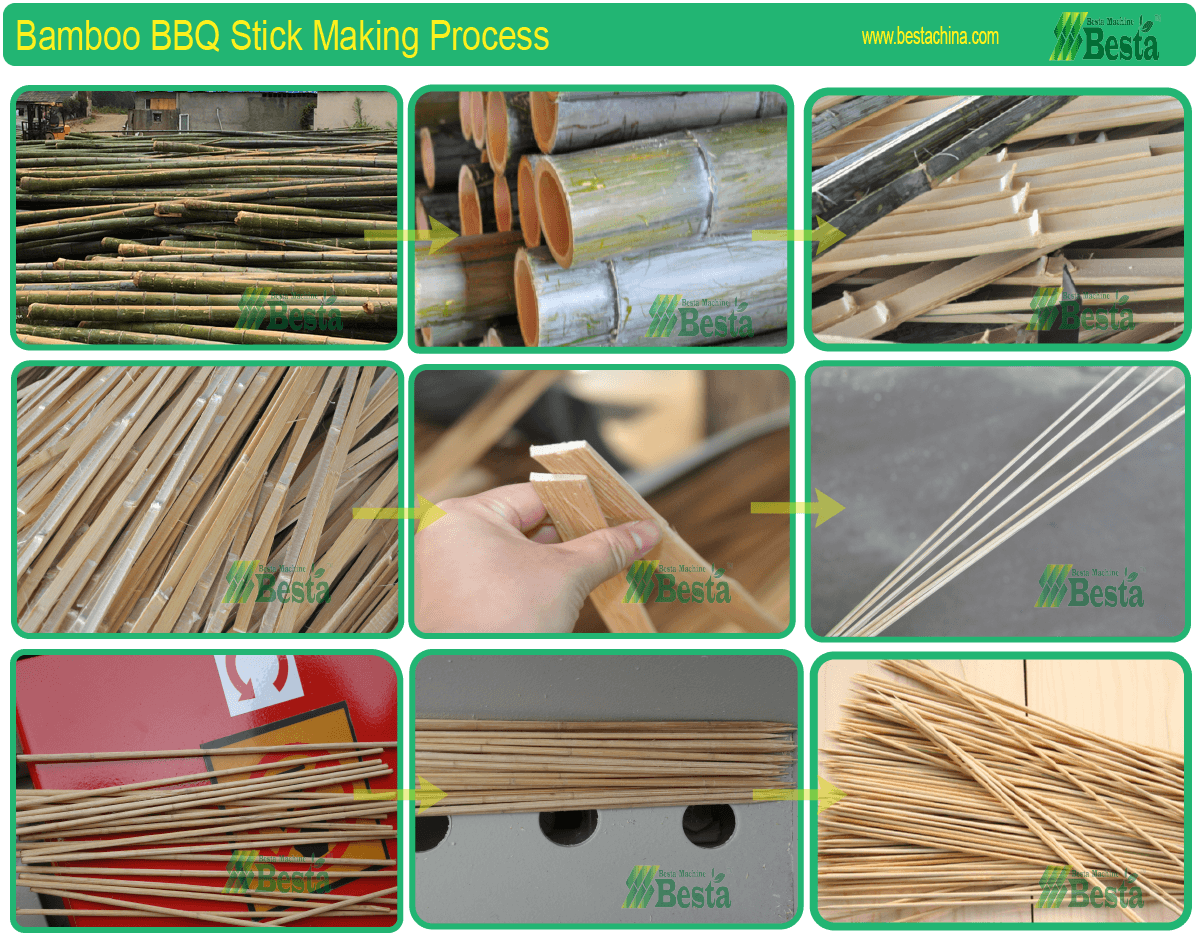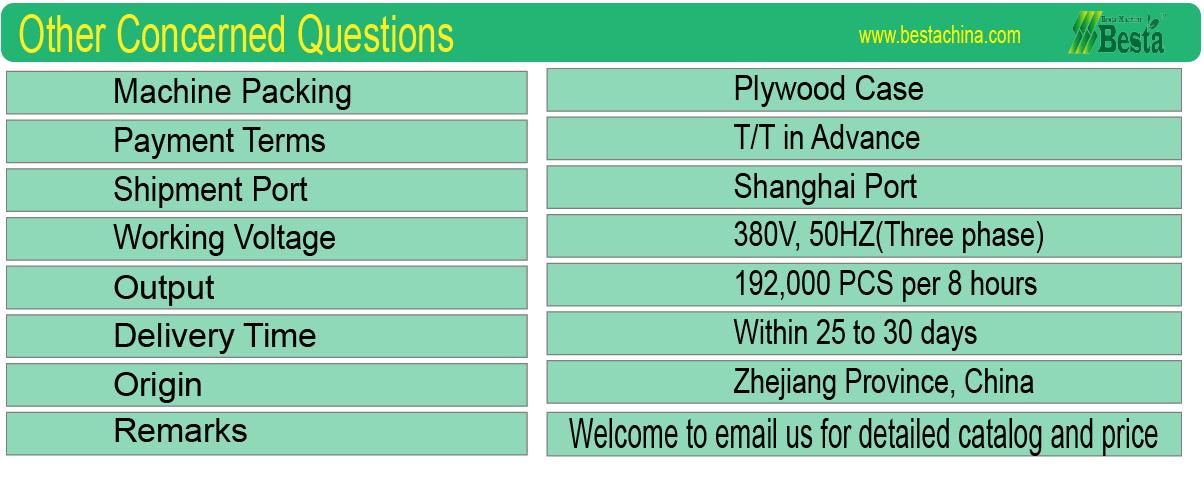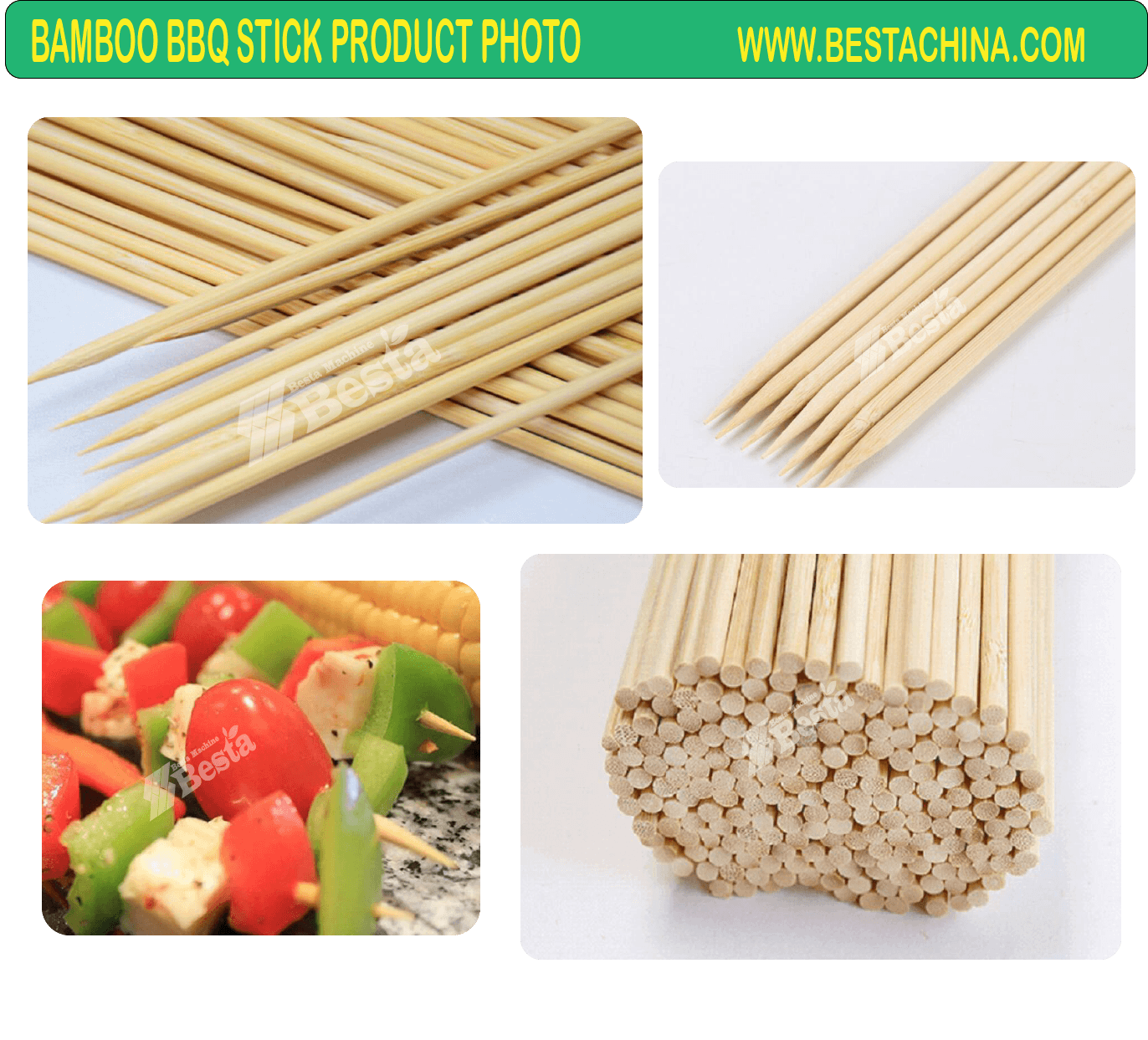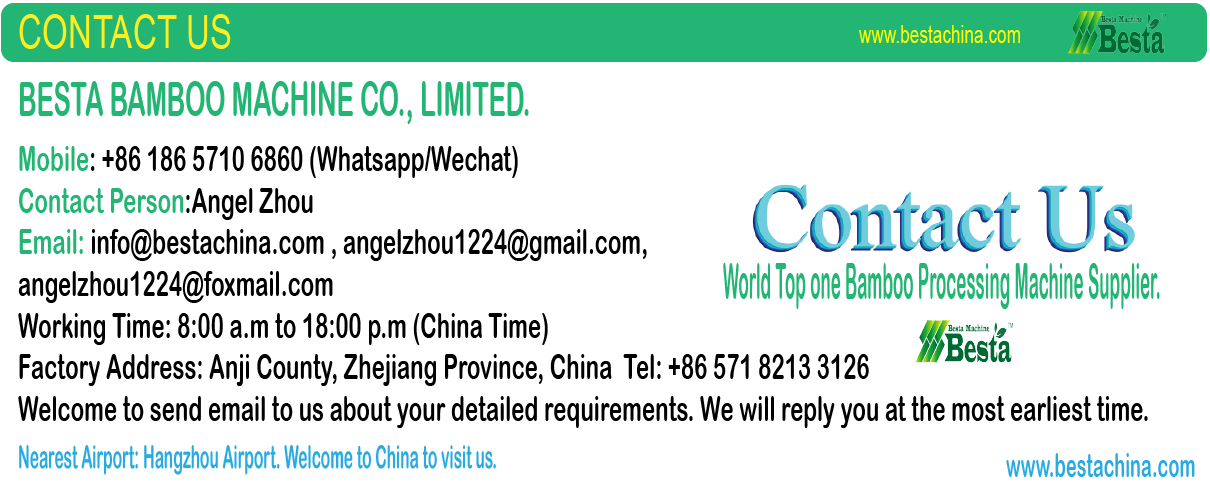 Angel Zhou (ZHOU JI HONG)
Address:

TANGPU INDUSTRY PARK, ANJI COUNTY, ZHEJIANG PROVINCE.