New strand woven bamboo machine, stranding machine
MZKP-N1 BAMBOO EXPANDING AND STRANDING MACHINE
It is a new kind of machine for strand woven furniture boards raw material making.
It is applicated in strand woven bamboo industry.
Feeding the 1/4, 1/3, 1/2 raw bamboo culm into this machine and you get
fully stranded bamboo strips. (Flattening and stranding)

Machine Technical Data
Milling Blade Size: 90*180mm
Blade Equipped: 4 PCS
Iron Teeth Feeding Roller Spec.120*45mm (4 pcs)
Feeding Speed:30 to 40 M per Min
Main Axis Rotation Speed: 3500 R/MIN
Processing thickness: 3 to 14MM
Processing width (The materials expanding width):
No wider than 170 MM.
Stranded Width:(finished products after stranding) :
No wider than 240MM
Minimum Processing Length: 450 MM
Machine Size:5800*900*1500MM
Weight: 4900KGS
For further detailed information, welcome to email us.

Application: Strand Woven Bamboo Furniture Board Making, Strand woven
bamboo flooring makings. It is current most advance technology for making
bamboo (big bamboo pole) -1/2,1/3, 1/4 PARTS into this machine and flatten
it and crush the bamboo fiber and making it into stranded bamboo strips.
It is our patent products and it is current world top one machine for making
bamboo into stranded bamboo strips.
If you wish to set up strand woven bamboo flooring making, our company
is your best partners. We can provide you a whole package plan for this projects
including all necessary machines, equipments, layout, installations, trainings.
We have more than 45 big projects both at home and abroad for strand woven
bamboo furniture boards making and also flooring making. We have a great many sucessful
stories for helping investors, customer who first time setting up this projects.
We can give you professional services.
For other detailed information you want to know, welcome to email us.
We sincerely wish we could have the chance of cooperation with you.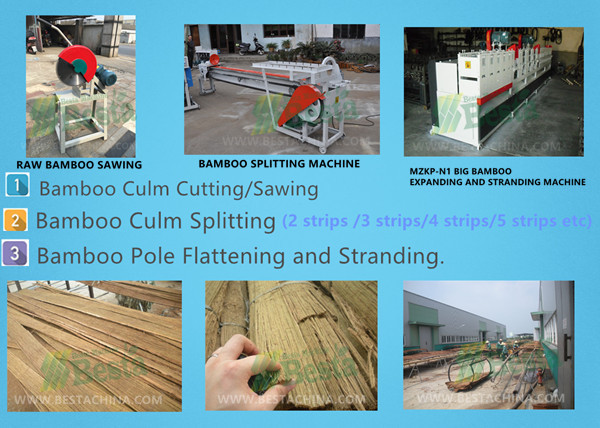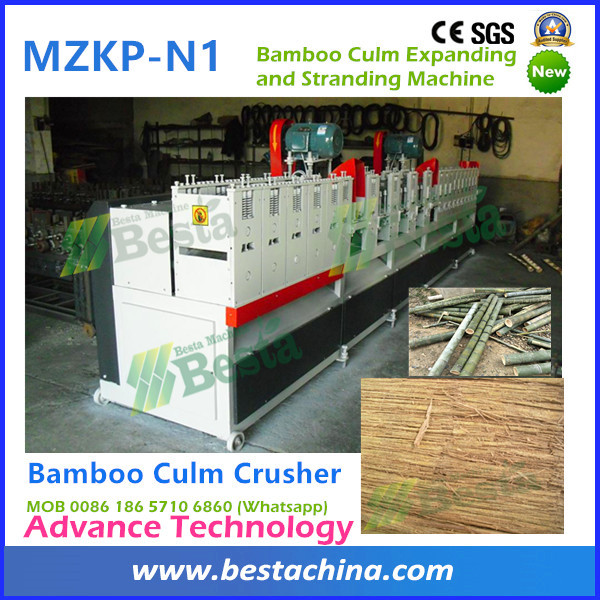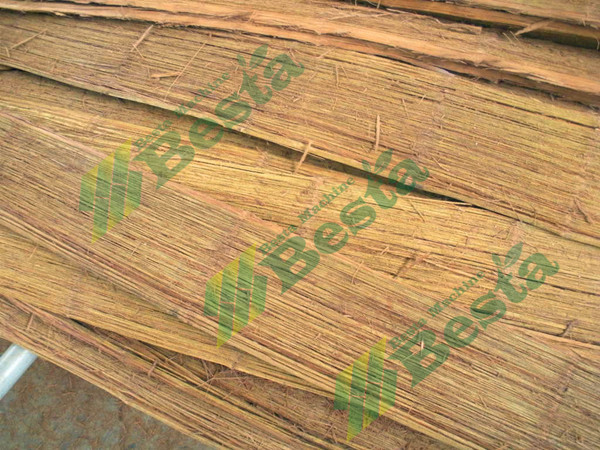 CHOOSE BESTA, CHOOSE SUCESS

1.Brand Strength –BESTA-famous brand in the world.

We are the most professional machine supplier who is professional in the bamboo and wood working machine.

More than 15 years experience,worldwide customers.

2.Overall Ability

Fluent English Communication ability and customer reception ability.

Familiar to various industries related to machineries and whole package plan for customers.

Professional in international trade, skillful in the operation of the shipping documents

Efficient and flexible transportation capacity, including sea,landand air transportation.

3.Expert Guidance

Offer professional proposal to our customers.

4.Golden Service

Quick response within 8 hours



Angel Zhou (ZHOU JI HONG)
Address:

TANGPU INDUSTRY PARK, ANJI COUNTY, ZHEJIANG PROVINCE.